The University of Iowa Libraries are pleased to announce a Read & Publish agreement with the Royal Society of Chemistry (RSC) for 2023 that provides continued access to all RSC journal content and supports open access publishing in RSC journals. The new agreement allows corresponding authors from the University of Iowa to publish a limited number of open access articles in RSC journals for free.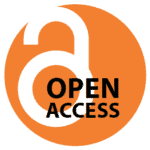 The agreement purchases vouchers to cover the article processing charges (APCs) for manuscripts accepted by Dec. 31 of this year, including:
One open access voucher for RSC's Gold OA Journals
One open access voucher for RSC Advances
Five open access Read & Publish vouchers for RSC's hybrid journals (all other RSC journals)
To confirm your eligibility, make sure you are listed as the corresponding author, both in the online submission system and in your manuscript. Use your university email address to submit your manuscript and state your institutional affiliation and email address in your manuscript.
When your manuscript is accepted, you will have the chance to choose a gold open access publication route, which will trigger a voucher. Authors will retain copyright and the article will be published under a Creative Commons license. Detailed instructions are available from RSC.
Open access publishing helps your work reach a wider audience because it is free to read and not limited to subscribers. The RSC Read & Publish agreement is one of a growing number of transformative agreements in which the UI Libraries participates as part of its commitment to support open access. If you have any questions, please contact the Sciences Library or the Scholarly Impact department.