You may already know that the University of Iowa's institutional repository, Iowa Research Online (IRO), provides both preservation and access to your dataset for the long term. You may not know, however, that Research Data Services in the Scholarly Impact Department at the UI Libraries also offers another key service to researchers depositing their data in IRO: data curation.
Although the term curation (from the Latin "care" or "attention") might be a practice you associate with historical artifacts or priceless paintings, data curation is a collaborative, value-added process that provides care and attention to a dataset. It helps make data more FAIR (findable, accessible, interoperable, and reusable).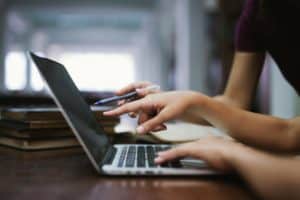 When you deposit your dataset in IRO, a data librarian at the Libraries will work with you to ensure that it is as complete, understandable, and accessible as possible. Data curation is different than peer review; its purpose is to ensure that the data can be found and used, not to judge the scientific methods that went into its creation.
Think of data curation as an investment, and working with a data librarian up front can get you a great return on that investment. It gives you a dataset that's more valuable to a potential user because it's easier to find, use, and interpret. This is a service that sets IRO apart from many other repositories, most of which simply don't have the staff to offer this value-added process.
Depending on the specific dataset, data curation may entail:
checking to ensure all files open properly
reviewing file naming and organization strategies to ensure they're transparent for future users
identifying proprietary file formats and recommending open alternatives
analyzing documentation, like data dictionaries or README files, to ensure others with knowledge of the discipline can understand them
ensuring tabular data in spreadsheets is clean, organized, and optimized for reuse
Confirming that the dataset has rich and complete metadata attached to it is an essential aspect of data curation. Metadata is something librarians talk about often, and with good reason. It's the information needed for others to find, understand, and use the data. Different types of metadata – descriptive, administrative, and technical – all add value to your data in different ways, and a data librarian can help ensure the thoroughness of it all.
Descriptive metadata, for instance, is vital for discoverability (i.e., ensuring your data will appear in the results when someone does a relevant search on Google or InfoHawk+, the University of Iowa Libraries' discovery tool). It includes having a clear and distinct title for the dataset, that all collaborators are named with contact information and ORCIDs (Open Researcher and Contributor IDs) included, and that there is a full abstract.
A data librarian can also help with technical metadata, like specifying the type of software someone needs to open the file, and administrative metadata, such as helping choose the license for the dataset. This information helps a potential user know how to get access to your data and what they can do with it once they do.
If you'd like help with data curation or depositing your data into IRO, Research Data Services is here to help. Contact us by email or visit our website to set up a consultation. If you're ready to deposit data in IRO, we've created a metadata guide and a data deposit guide to walk you through the steps.