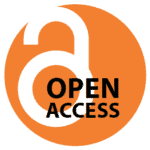 The University of Iowa Libraries has entered into a transformative agreement with the Company of Biologists that allows University of Iowa authors to publish open access articles for free in their 5 journals.
Key benefits of the agreement include:
Publishing open access allows articles to reach a wider audience because they are free to read online and not limited to subscribers. This transformative agreement for open access publishing means that UI authors will not have to pay out of pocket for the article processing fees that are traditionally charged for open access publishing.
To take advantage of free open access publishing in Company of Biologists journals, UI authors can follow the instructions on their web site.
Looking for more? Check out the UI Libraries full list of transformative agreements (also known as read and publish agreements).
Questions? Ask Leo Clougherty or Sara Scheib.