Welcome to the Library's virtual New Book Shelf. Here we will present new titles for you to browse and check out. Titles listed here will be monographs published in the current year. If you see a title you would like to borrow, please click the link and use the website to request a loan.
Radiant Emptiness: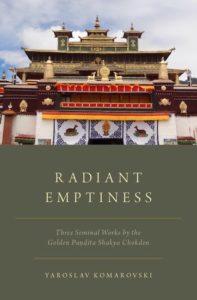 Three Seminal Works by the Golden Pandita Shakya Chokden
Offers annotated translation of never before translated seminal works of a controversial and influential Tibetan thinker
Explores the relationship between conceptual models of reality and Buddhist contemplative practices
Critically appraises philosophical commitments and interpretive frameworks involved in accessing and describing realization of reality
Political Quiestism in Islam: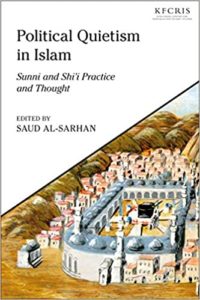 In recent years, Islam – whether via the derivatives of 'Political Islam' or 'Islamism' – has come to be seen as an 'activist' force in social and political spheres worldwide. What such representations have neglected is the strong countervailing tradition of political quietism. Political quietism in Islam holds that it is not for Muslims to question or oppose their leaders. Rather, the faithful should concentrate on their piety, prayer, religious rituals and personal quest for virtue.
This book is the first to analyze the history and meaning of political quietism in Islamic societies. It takes an innovative cross-sectarian approach, investigating the phenomenon and practice across both Sunni and Shi'i communities.
The Making of a Miracle: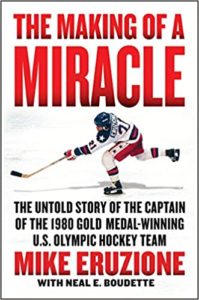 On the fortieth anniversary of the historic "Miracle on Ice," Mike Eruzione—the captain of the 1980 U.S Men's Olympic Hockey Team, who scored the winning goal—recounts his amazing career on ice, the legendary upset against the Soviets, and winning the gold medal.
It is the greatest American underdog sports story ever told: how a team of college kids and unsigned amateurs, under the tutelage of legendary coach—and legendary taskmaster—Herb Brooks, beat the elite Soviet hockey team on their way to winning the gold medal at the 1980 Lake Placid Olympics. No one believed the scrappy Americans had a real shot at winning. Despite being undefeated, the U.S.—the youngest team in the competition—were facing off against the four-time defending gold medalist Russians. But the Americans' irrepressible optimism, skill, and fearless attitude helped them outplay the seasoned Soviet team and deliver their iconic win.
https://search.lib.uiowa.edu/permalink/f/7nh330/01IOWA_ALMA21732614910002771
Chinese Urbanism:
This book provides a definitive overview of contemporary developments in our understanding of urban life in China. Multidisciplinary perspectives outline the most significant critical, theoretical, methodological and empirical developments in our appreciation of Chinese cities in the context of an increasingly globalized world. Each chapter includes reviews and appraisals of past and current theoretical development and embarks on innovative theoretical directions relating to Marxist, feminist, post-structural, post-colonial and 'more-than-representational' thinking. The book provides an in-depth insight into urban change and considers in what ways theoretical engagement with Chinese cities contributes to our understanding of 'global urbanism'. Chapters explore how new critical perspectives on economic, political, social, spatial, emotional, embodied and affective practices add value to our understanding of urban life in, and beyond, China.
https://search.lib.uiowa.edu/permalink/f/7nh330/01IOWA_ALMA21768471370002771
Crossing Baptist Boundaries: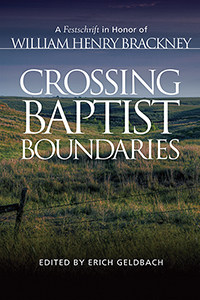 This collection of essays is dedicated to William Henry Brackney, one of the leading Baptist historians in North America for the past four decades. Few, if any, Baptist historians of any era have written more extensively, more broadly, or more insightfully on the Baptist people in North America than Brackney.
https://search.lib.uiowa.edu/permalink/f/7nh330/01IOWA_ALMA21732820270002771
Why We're Polarized: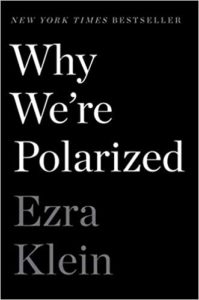 This New York Times and Wall Street Journal bestseller shows us that America's political system isn't broken. The truth is scarier: it's working exactly as designed. In this "superbly researched" (The Washington Post) and timely book, journalist Ezra Klein reveals how that system is polarizing us—and how we are polarizing it—with disastrous results.
https://search.lib.uiowa.edu/permalink/f/7nh330/01IOWA_ALMA21732611640002771
Sleight of Mind: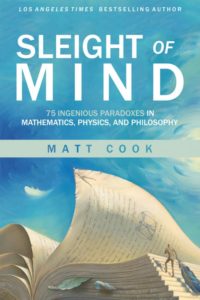 Exploring more than seventy-five well-known paradoxes in mathematics, philosophy, physics, and the social sciences showing how reason and logic can dispel the illusion of contradiction.
The journey begins with "a most ingenious paradox" from Gilbert and Sullivan's Pirates of Penzance. Readers will then travel from Ancient Greece to cutting-edge laboratories, encounter infinity and its different sizes, and discover mathematical impossibilities inherent in elections. They will tackle conundrums in probability, induction, geometry, and game theory; perform "supertasks"; build apparent perpetual motion machines; meet twins living in different millennia; explore the strange quantum world—and much more.
https://search.lib.uiowa.edu/permalink/f/7nh330/01IOWA_ALMA21733147320002771
A Jewish Jesuit in the Eastern Mediteranean: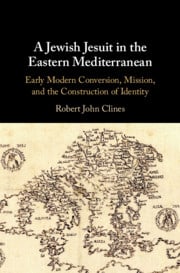 In A Jewish Jesuit in the Eastern Mediterranean, Robert Clines retraces the conversion and missionary career of Giovanni Battista Eliano, the only Jewish-born member of the Society of Jesus. He highlights the lived experience of conversion, and how converts dealt with others' skepticism of their motives. Clines uses primary sources, including Eliano's personal letters, missionary reports, and autobiography, together with scholarship on conversion in the early modern Mediterranean world to illustrate how false and sincere conversion often mirrored each other in outward performance. Devout converts were not readily taken at face value and needed to prove themselves in the moment and over the course of their lifetimes. Consequently, Eliano's story underscores that the mystical, introspective nature of religious belief and the formulation of new spiritual selves came into direct confrontation with the ways in which converts needed to present themselves to others in an age of political and religious turmoil.
https://search.lib.uiowa.edu/permalink/f/7nh330/01IOWA_ALMA21732816140002771
The Martyrdom of the Franciscans:
While hagiographies tell of Christian martyrs who have died in an astonishing number of ways and places, slain by members of many different groups, martyrdom in a Franciscan context generally meant death at Muslim hands; indeed, in Franciscan discourse, "death by Saracen" came to rival or even surpass other definitions of what made a martyr. The centrality of Islam to Franciscan conceptions of martyrdom becomes even more apparent—and problematic—when we realize that many of the martyr narratives were largely invented. Franciscan authors were free to choose the antagonist they wanted, Christopher MacEvitt observes, and they almost always chose Muslims. However, martyrdom in Franciscan accounts rarely leads to conversion of the infidel, nor is it accompanied, as is so often the case in earlier hagiographical accounts, by any miraculous manifestation.
If the importance of preaching to infidels was written into the official Franciscan Rule of Order, the Order did not demonstrate much interest in conversion, and the primary efforts of friars in Muslim lands were devoted to preaching not to the native populations but to the Latin Christians—mercenaries, merchants, and captives—living there. Franciscan attitudes toward conversion and martyrdom changed dramatically in the beginning of the fourteenth century, however, when accounts of the martyrdom of four Franciscans said to have died while preaching in India were written. The speed with which the accounts of their martyrdom spread had less to do with the world beyond Christendom than with ecclesiastical affairs within, MacEvitt contends. The Martyrdom of the Franciscans shows how, for Franciscans, martyrdom accounts could at once offer veiled critique of papal policies toward the Order, a substitute for the rigorous pursuit of poverty, and a symbolic way to overcome Islam by denying Muslims the solace of conversion.
https://search.lib.uiowa.edu/permalink/f/7nh330/01IOWA_ALMA21732832540002771
Regional Literature and the Transmission of Culture
Regional Literature and the Transmission of Culture provides a richly textured picture of cultural transmission in the Qing and early Republican eras. Drum ballad texts (guci) evoke one of the most popular performance traditions of their day, a practice that flourished in North China. Study of these narratives opens up surprising new perspectives on vital topics in Chinese literature and history: the creation of regional cultural identities and their relation to a central "Chinese culture"; the relationship between oral and written cultures; the transmission of legal knowledge and popular ideals of justice; and the impact of the changing technology of the late nineteenth and early twentieth centuries on the reproduction and dissemination of popular texts.
https://search.lib.uiowa.edu/permalink/f/7nh330/01IOWA_ALMA21727960010002771