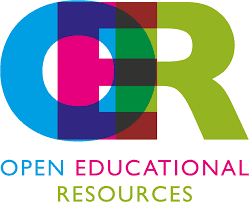 The University of Iowa Libraries announces OpenHawks, a campus-wide grant program that funds faculty efforts to adopt or develop Open Educational Resources (OER) for enhanced student success.
What are OER?
OER (such as textbooks, videos, assessment tools, lab books, research methods, or interactive course modules) are free for students and carry legal permission for open use. The open licenses under which these items are released allow users to create, reuse, and redistribute copies of the resources.
Why use OER?
Removing cost barriers to course materials opens student access and positively impacts learning. OER provide further benefit when faculty fully integrate free resources into their curricula by "remixing" or tailoring materials to enhance specific learning objectives.
Acknowledging the rising costs of educational resources and increasing financial pressures on students, the UI Libraries works to provide creative solutions in partnership with other campus units. As a result of this collaborative work, OpenHawks grants support faculty efforts to use OER at any level: adopting or remixing existing materials, developing open access assessment and learning tools, redesigning courses, or creating an original OER to share under an open license.
How to apply
The UI Libraries will issue a formal Call for Proposals in March 2019. The award levels outlined below provide guidance for grant applicants on the amount of funding that may be approved for different types of proposals. UI instructors can apply for awards at any of these levels.
| Award Type | Award Range | Requirements |
| --- | --- | --- |
| Adoption | $500-$1,000 | Use an existing open textbook for a course with no editing and minimal course adaptation required. |
| Remixing | $750-$2,000 | Adapt, update, combine, or improve existing OER to replace a currently used textbook. Use of library-licensed materials may also be considered. |
| Support Materials | $1,000-$3,000 | Develop test bank questions, teaching support materials, quizzes, interactive learning aids, or other support materials for existing OER. |
| Course Redesign | Up to $5,000 | Redesign a course around the use of OER. |
| OER Creation | Up to $10,000 | Create an original Open Educational Resource to be used in a course and shared under an open license. |
OpenHawks grants are funded by the Office of the Provost and UI Student Government (UISG) and administered by the UI Libraries with support from the Office of Teaching, Learning & Technology (OTLT), University College, and the College of Liberal Arts and Sciences (CLAS).
For more information about OER: