The University of Iowa Libraries has announced the establishment of the Jack B. King University Librarian Chair. Sue Curry, University of Iowa Interim Executive Vice President and Provost, appointed current university librarian John P. Culshaw as the first to hold the endowed chair at an investiture ceremony April 19, 2018 in the Old Capitol Senate Chamber.
"The Libraries are at the heart of the university's academic mission. We are very grateful that the King family understood that and chose to support the Libraries, the university, and our students in this important way," says Curry. "I am delighted to appoint John Culshaw to this new endowed position, in recognition of his extraordinary leadership of the Libraries and his vision for their future."
The Jack B. King University Librarian Chair was established and endowed in 2017 through gifts from two generations of the King family, who were long-time advocates of libraries. Jack B. and Geraldine (Jerry) King combined their estate gift with funds from the Iva B. King trust, established by Jack's parents, Fred (1928 B.A.) and Iva King. The UI Libraries supplemented the King family gift with funds from the Friends of the UI Libraries to establish the endowed chair.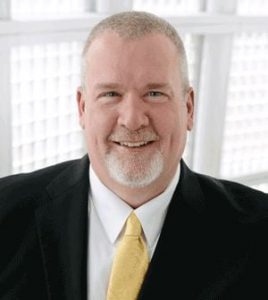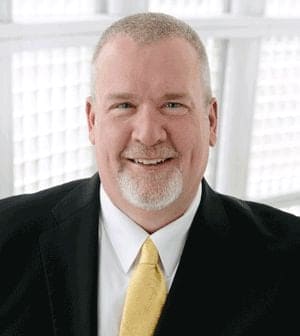 The endowment will fund critical needs and strategic opportunities within the UI Libraries.
"I am humbled to serve the University of Iowa Libraries as it establishes its first named chair in honor of Jack and Jerry, especially in light of their lifelong commitment to encouraging careers in academic librarianship," says Culshaw. "This endowment will enhance the UI Libraries' continuing efforts to support research and to teach students to think critically about information sources."
Culshaw has served as the university librarian since 2013. In addition to his campus duties, he is a member and chair of the Board of Governors of the HathiTrust Digital Library and member of the Executive Committee of the Rosemont Shared Print Alliance. Culshaw was elected in 2017 to the Association of Research Libraries Board of Directors and in 2018 will complete a term as a director-at-large on the Board of the Association of College and Research Libraries.
The University of Iowa Libraries provides one-on-one and classroom support for students, collaborative instruction with faculty, research support for scholars at all levels, digital and material collection management, scholarly publishing support, and assistance with data management. The Libraries' archives and special collections hold, preserve, and make available primary source materials that enable scholars to create new knowledge.
For more information about the University of Iowa Libraries, visit www.lib.uiowa.edu.