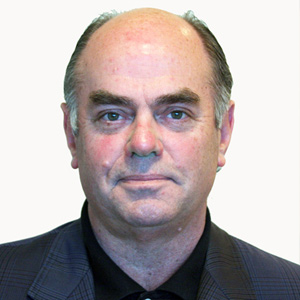 Jon Winet has been named the inaugural director of the Digital Studio for Public Humanities at the University of Iowa.
The new Studio is a campus-wide initiative based in the Main Library that will encourage and support public digital humanities research and scholarship by faculty, staff, and students, including those involved in "Public Humanities in a Digital World," one of the interdisciplinary faculty "clusters" that have been established so far under the UI Cluster Hire Initiative.
Provost P. Barry Butler Professor stated in a note to faculty late last week:
"Winet has long been a strong advocate and practitioner of public digital humanities and art. Many of you may know him as one of the driving forces behind the online art and literature project The Daily Palette. He directs The University of Iowa UNESCO City of Literature Mobile Application Development Team, which last fall launched 'City of Lit,' an iPhone app that highlights Iowa City's rich literary history. He has engaged in a series of collaborative projects around politics, art, language, and image in the Information Age, including 'Novel Iowa City,' an experimental community writing project created and presented via Twitter during the 2011 Iowa City Book Festival. He is currently in pre-production on 'First in the Nation,' a New Media documentary project on the run-up to the 2012 Iowa Caucuses. In 2007, he received the UI President's Award for State Outreach and Public Engagement."
The Libraries is excited to have the Digital Studio located on the first floor of Main Library and we look forward to partnering with Jon and others on this exciting initiative. You will hear more about the Digital Studio in the months ahead, as it gets up and running under Jon's leadership. Welcome, Jon!