CHARLES LOUIS ALPHONSE LAVERAN (1845-1922). Traité du paludisme. Paris: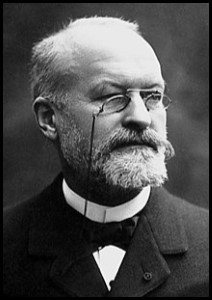 Masson, 1898.
After graduating from the University of Strasbourg in 1867, Laveran became an army physician like his well-known father. While stationed at Constantine in Algeria, he discovered the malaria parasite which he named Oscillatia malariae. One of the great discoveries of modern medicine, it was announced in 1880.
Laveran later served as professor of military hygiene at Val de Grâce and, resigning from the army, went to the Pasteur Institute where he devoted the remainder of his life to research and experimentation in tropical medicine and parasitology. He received the Nobel Prize for medicine in 1907.
Traité du paludisme is the last of four separate treatises on malaria published by Laveran.
He summarizes the long history of the study of malaria;
Describes his own discovery of the malaria parasite as well as its mosquito carrier, and
Places considerable emphasis on the importance and necessity of draining marshes and stagnant bodies of water.
He also covers the clinical, pathological, and therapeutic aspects of malaria and concludes with material on related parasitic diseases and problems yet to be solved.
You may view this book in the John Martin Rare Book Room, Hardin Library for the Health Sciences. Make a gift to the Hardin Library for the Health Sciences by donating online or setting up a recurring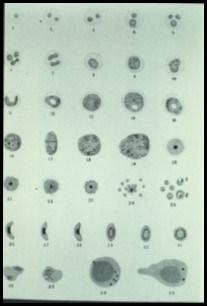 gift with The University of Iowa Foundation.
Scanned University of California copy