A few years after the Iowa Women's Archives opened, Dr. Dorothy Wirtz [1915 – 2013] donated some pieces of her college years at the University of Iowa. Dorothy Wirtz's 1997 gift to the IWA includes her academic articles and a selection of her poetry. However, the papers mostly concern the exploits of Wirtz and her brother, Warren, as students at the University of Iowa in the late 1930s. Both French majors, the siblings balanced classes with extracurricular activities, worried about finances, and wrote home frequently. Dorothy's letters are especially candid about her determined penny-pinching, and reflect the struggle of affording college during the Great Depression. "Do you realize," Dorothy wrote to her mother in 1937, "that I am going to be able to maintain myself for the entire year and also probably pay Ed back within the year? What a woman! After this, remember that I am not to be discouraged in anything I want to do." Her letters also describe an active social life with parties for French and German students and even seeing "the much talked of Black Angel," a statue at the local Oakland Cemetery rumored to be cursed.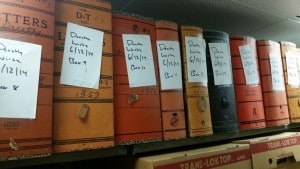 Born in Keokuk, Iowa and a 1939 graduate of the University of Iowa, Wirtz left her home state for an impressive and lengthy academic career. She and her brother Warren "Jack" Wirtz, a composer, led lives that reflected their artistic passions. Professor of French, pianist, published poet, and deputy treasurer of the state of Arizona, Wirtz's life was full, but her single box of papers at the Iowa Women's Archives did not match the extent of her accomplishments. We know that the Wirtz siblings made their home together in Phoenix, Arizona from the 1950s until Warren's death in 1972. But after 1939, the correspondence and their collection nearly stops. Aside from a few poems, compositions, and papers, Dorothy and "Jack" Wirtz might as well have disappeared.
But th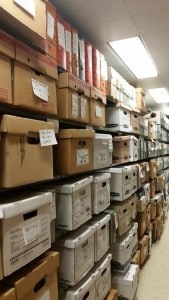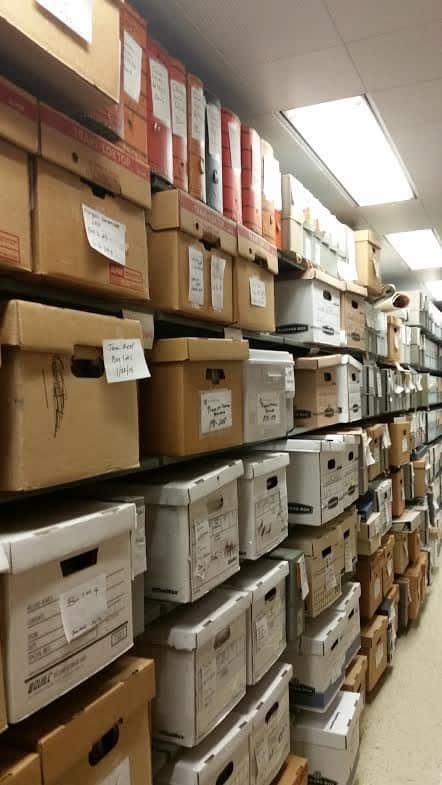 at is about to change. Dorothy Wirtz bequeathed the IWA approximately 12 linear feet of materials: letters, diaries, and artifacts from an extraordinary life. The materials in these 16 boxes should fill in the gaps, giving a more complete picture of the lives of two incredible University of Iowa alumni. Wirtz's gift included enough funds to hire me as the Dorothy Wirtz Graduate Research Assistant. This year, I will process these papers for researcher use and share my progress on the IWA blog and tumblr. Stay tuned for updates!
— Annie Tunnicliff, Dorothy Wirtz Graduate Research Assistant