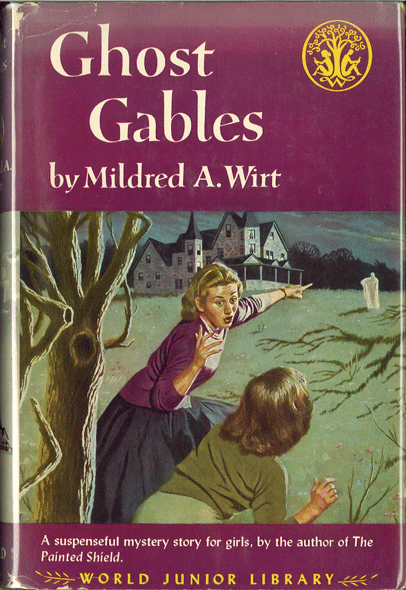 Welcome to Women's History Wednesday, now in our fancy new home at the Iowa Women's Archives tumblr!
Despite our recent Mildred Wirt Benson gif-a-thon, we couldn't resist one more post on Iowa's most successful "ghost" for Halloween.
In a 1973 essay for our Books at Iowa journal, Benson described getting her start as a ghost writer. Soon after graduating from the University of Iowa in 1925, she was hired by Stratemeyer Syndicate as one of "a few 'ghosts' who accepted a brief plot outline, vanished, and returned to the office weeks later with a finished manuscript." She eventually took on an assignment to launch the Nancy Drew series, and created a strong, independent heroine — one who "might rate as a pioneer of Women's Lib," according to Benson. The Syndicate was initially less than pleased:
"Mr. Stratemeyer expressed bitter disappointment when he received the first manuscript, The Secret of the Old Clock, saying the heroine was much too flip and would never be well received. On the contrary, when the first three volumes hit the market they were an immediate cash-register success for the syndicate. Over a thirty-eight-year period, the series was printed in seventeen languages and, according to a published report [from 1969], achieved sales of more than 30,000,000 copies."
Benson then states the most blood-chilling part of her tale: "As 'ghost' I received $125 to $250 a story, all rights released."
Read Benson's "The Ghost of Ladora" essay
Browse the Mildred Wirt Benson digital collection
*This post is duplicated from the Iowa Women's Archives Tumblr.