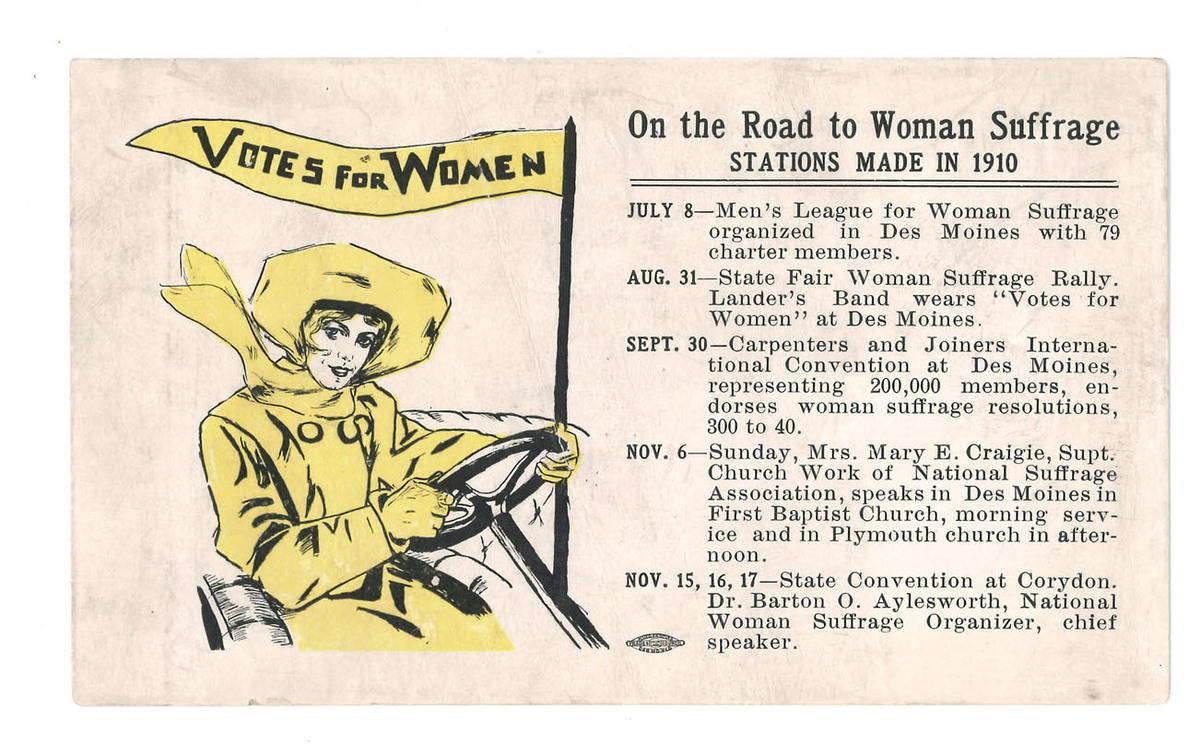 Celebrate Women's Suffrage!
August 26th marks the 90th anniversary of women winning the right to vote in the United States.
Here are a couple of ways to honor those courageous and determined women who fought for the vote:
• Learn about Iowa women's involvement in the suffrage movement through the exhibit Women's Suffrage in Iowa: A Sneak Peek of a New Digital Collection.
• Read about an overlooked Iowa suffragist, Annie Savery, in the book Leader and Pariah: Annie Savery and the Campaign for Women's Rights in Iowa, 1868-1891 by Iowa Women's Archives founder Louise Noun.  You can purchase the book through the Iowa Women's Archives.