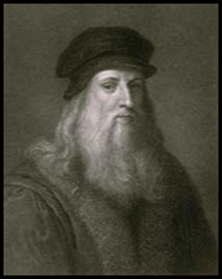 JACOPO BERENGARIO DA CARPI (1470-1530). Isagoge breves, perlucide ac uberime, in anatomia humani corporis. [Bologna: Impressum per Benedictum Hectoris, 1522].
Berengario was a serious student of Mondino and followed him in all matters pertaining to anatomy.  He wrote Commentaria on Mondino's Anothomia in 1521, and corrected many of Mondino's shortcomings and added in his own observations.  He wrote his own anatomical compendium in 1522.
Berengario's illustrations lack detail, but his woodcuts are believed to be the first to be taken directly from human dissections.  The full-length figures are shown in action poses.  His muscle figures and skeletons are drawn against landscape backgrounds in the same fashion used later by Estienne and Vesalius.
Leonardo da Vinci's anatomical drawings received limited circulation, but the influence of da Vinci's artistic techniques is evident in a number of Berengario's woodcuts.  This rare book is an important example of anatomical illustration in the pre-Vesalian period.
You may view this book in the John Martin Rare Book Room, Hardin Library for the Health Sciences.  Illustrations from 1523 edition available online from the National Library of Medicine.  Make a gift to the Hardin Library for the Health Sciences by donating online or setting up a recurring gift with The University of Iowa Foundation.