Hardin Library is examining medicine through the eyes of William Shakespeare this month.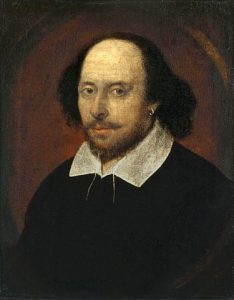 Currently on display on Hardin's 3rd floor is the National Library of Medicine traveling exhibit, "And There's the Humor of It:" Shakespeare and the Four Humors.  In 16th century England, four bodily humors were thought to influence physical and mental health. Four temperaments – sanguine, choleric, melancholic, and phlegmatic – were equated with the four humors – blood, bile (or yellow bile), melancholy (or black bile), and blood. The exhibit explores the four humors as they appear in Shakespeare's Hamlet, The Merchant of Venice, and The Taming of the Shrew. More information on the exhibit can be found online.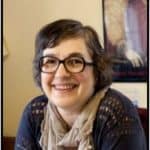 A presentation exploring the humors, Attracted to Ill Humors, or What Hope for Shakespeare's Cachexic Couples?, will be hosted by the History of Medicine Society on May 18th, at 5:30 pm in MERF Room 2117. Kirilka Stavrena, Professor of English at Cornell College, will explore the relationships of Hamlet and Ophelia from Hamlet and Katherina and Petruchio from The Taming of the Shrew.
Also on display on Hardin's 3rd floor is an exhibit highlighting books from Shakespeare's era that can be found in the John Martin Rare Book Room. Early Modern England: Medicine, Shakespeare, and Books features examples of common medical beliefs of the time, including the humors, herbals, and "monsters."
A timeline of medical history shows that the 1555 2nd edition of Vesalius's De humani corporis fabrica was published just nine years before Shakespeare's birth, and that Harvey's discovery of blood circulation occurred in 1628, after Shakespeare's death in 1616. The exhibit also describes doctors found in Shakespeare's plays and scientists who were his contemporaries. This exhibit was prepared by John Martin Rare Book Room Curator Donna Hirst, with assistance by Rare Book Room student assistant Caroline Hogan.
If you would like to read more about Shakespeare and the humors, the National Library of Medicine's History of Medicine Division has posted a list of readings at https://www.nlm.nih.gov/exhibition/shakespeare/education/additionalresources/index.html.