Jennifer Lam-Lu is receiving a Bachelor of Arts in International Studies, Global Health track.  Jennifer is currently looking for a job in sales or administration but is also considering teaching abroad.  Jennifer liked working in the Hardin Library because of the friendly atmosphere.
Azzah Nasraddin will be receiving a Bachelor of Arts in Social Work with Honors and University Honors.  Azzah will receive minors in Arabic, Psychology, Global Health and a Certificate of Critical Cultural Competency.  After graduating she will be looking for a job anywhere in the world, and is strongly considering Peace Corps.  Azzah loved helping provide a friendly atmosphere where people study, collaborate, and learn.  She enjoyed special events like finals week popcorn and coffee.
Skyler Gonzalez will be receiving a Bachelor of Arts in Communication Studies, Media Track and a certificate in Sustainability.  Skyler would like to stay in the Iowa City area and is currently searching for a job in public relations that focuses on sustainability.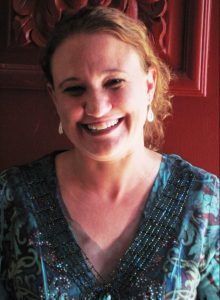 Nicole (Nikki) McCubbin will be receiving a Master of Arts in Library and Information Science with distinction.  Nikki is currently looking for librarian jobs across the USA.  She is interested in special collections, archives, preservation, collection development, health sciences, law libraries, public or academic libraries.  Nikki also has a law degree and may also look for jobs requiring legal expertise.   Nikki enjoyed working at the reference desk because she likes to discover new information and learn search strategies.  She also liked everyone she worked with and especially working with a broad range of library users and teaching them new skills.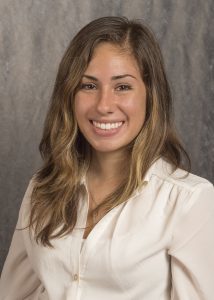 Elana Becker will be receiving a Bachelor of Arts in Environmental Science.  Elana will be working in environmental education and wildlife conservation–saving the planet!  Elana liked working at the Hardin Library because the library is a calm environment and abundant treats were provided.