This fall brings several big changes to Special Collections that we are excited to share with you!
We will soon be introducing Aeon, our new reading room management tool. This new system for patrons will be used in Special Collections, the John Martin Rare Book Room at Hardin Library, and the Cantor Rare Book Room at the Music Library.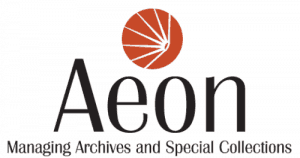 Using Aeon, you can:
Set up an account in advance of your visit. This only needs to be done once, so there's no more paperwork each time you use a new manuscript collection.
Request material before your visit to the reading room, making your visit more time efficient.
Record past visits, helping you keep track of material you have already viewed or wish to revisit.
Order scans or photocopies more easily, and retrieve scans more quickly.
While Aeon will change how some things are done, don't worry! Staff will be on hand with resources to help you navigate this new system.
In tandem with the introduction of Aeon, Special Collections will be changing its reading room hours. Starting July 30th, Special Collections reading room will implement the following hours:
Monday: 10 am- 5pm
Tuesday: 10am- 7pm
Wednesday: 10am-5pm
Thursday: 10am-5pm
Friday: 10am-5pm
8 am to 10 am Monday-Friday remains available to patrons by advance appointment. Feel free to contact us to set up one of these appointments whether you are traveling across the country or across the campus!
Iowa Women's Archives reading room hours will remain the same as they have been.
If you have questions or want to schedule an appointment, reach out to us at lib-spec@uiowa.edu or call (319) 335-5921