Exciting news from University Archivist, David McCartney, about the incredible recordings found in the Eric Morton Civil Rights Papers.

In 1963 and 1964, attorney Bob Zellner recorded a series of interviews with civil rights activists in Mississippi and Alabama. Zellner conducted the interviews on behalf of the Student Nonviolent Coordinating Committee (SNCC) in an effort to document the activists' experiences, which were often under challenging and violent circumstances.
The interviewees participated in the Mississippi Summer Project in 1964, later to be known as Freedom Summer, a drive to register African Americans in the Magnolia State to vote. For decades, attempts by blacks to register at county court houses across the state were met with intimidation, harassment, and even violence. Freedom Summer was an organized response to this situation, with activists from across the U.S. participating, including over 800 college and university students. Among them were about a dozen students from the University of Iowa.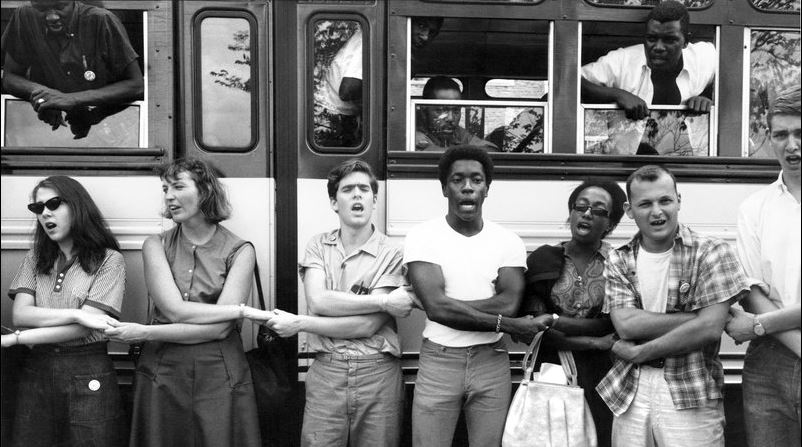 Why Mississippi? At the time, only seven percent of eligible black adults in the state were registered to vote, the lowest rate in the nation. SNCC, the Council of Federated Organizations, the NAACP, and other civil rights organizations targeted Mississippi for this effort due its discriminatory Jim Crow laws and practices. In response to this, the Voting Rights Act of 1965 was passed by Congress and signed into law by President Lyndon B. Johnson the following year.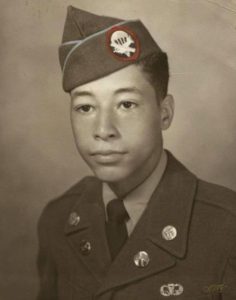 The interviews are part of the Eric Morton Civil Rights Papers (MsC 0999). Morton (1934-2015), a native of Detroit, Michigan, and a U.S. Army veteran of the Korean Conflict, held various positions with SNCC from 1962 to 1966 in Georgia, Mississippi, Alabama, and North Carolina. He was Materials Coordinator for Freedom Summer and later served as Project Director for the North Carolina Project, which covered nine Black Belt counties. After this he worked to elect black officials including John Conyers and Ron Dellums to Congress and Coleman Young as mayor of Detroit.
In 1968 Morton worked with a group of local activists to organize the 1969 National Black Economic Development Conference where James Forman presented his historic speech, "The Black Manifesto." In later years, Morton worked as an International Organizer for AFSCME organizing hospital workers and housekeepers in northern California and UC Berkeley. Later, his academic career included the position of Associate Professor of Philosophy at Fort Valley State University of Georgia.
Eric Morton donated his papers to the University of Iowa in 2014, in large part because of his friendship with Stephen Smith (1944-2009), a University of Iowa student from Marion, Iowa. Morton and Smith worked together in Mississippi during Freedom Summer; both were assaulted by white supremacists on the night of July 15, 1964 while delivering voter registration materials from Jackson to Greenwood.
More about how the Eric Morton papers arrived at Iowa is here.
Listen to the interviews from these activists and other recordings from Morton's collection below:
Jimmie Travis, (1942-2009)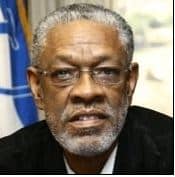 Learn more about Jimmie Travis
Jimmie Travis, additional interview (1942-2009)
Learn more about Jimmie Travis
Annie Devine (1912-2000)
George Greene (1943-2018)
Learn more about George Greene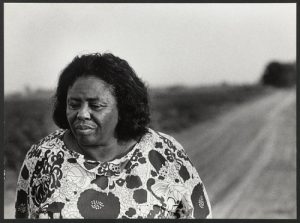 Fannie Lou Hamer (1917-1977)
Learn more about Fannie Lou Hamer
Hartman Turnbow (1905-1988)
Learn more about Hartman Turnbow
Charlie Cobb (1943- )
Stokely Carmichael (1941-1998)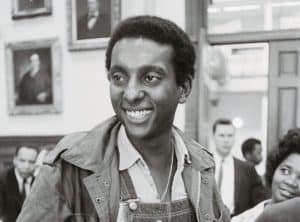 Learn more about Stokely Carmichael
Rev. Martin Luther King prepared statement on behalf of the Mississippi Freedom Democratic Party, 1964
Singing at community meetings in Mississippi, 1962-1964; locations and dates unknown
Singing at community meetings in Mississippi, 1964; locations and dates unknown; additional recording