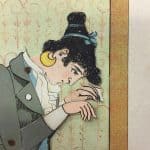 Handy Books exhibit reception.
Friday, October 6th, 12-1pm
Special Collections Reading Room
The documentary was extended at Film Scene in Iowa City and has additional showings through at least October 11th.
The Reformation and Books – 500 Years Later
Wednesday, October 11 at 7:00pm to 8:00pm
Raymond Mentzer, Daniel J. Krumm Family Chair in Reformation Studies in the Department of Religious Studies, and Greg Prickman, Head of Special Collections will present about books and the Reformation during the 500th Anniversary Year. A selection of related books will be on display. Read more.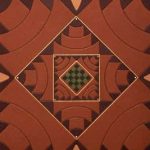 William Anthony Conservation Lecture—Mark Esser "Bookbinding Has Been Very Good to Me" 
Thursday, October 12th. Light refreshments at 6pm. Talk at 6:30PM.
E105 Adler Journalism Building
Individuals with disabilities are encouraged to attend all University of Iowa–sponsored events. If you are a person with a disability who requires a reasonable accommodation in order to participate in this program, please contact Colleen Theisen in advance at colleen-theisen@uiowa.edu or 319-335-5923.