Last week, several members of Special Collections attended the Society of American Archivists (SAA) in Atlanta, Georgia. Two of our staff made professional contributions having a poster and a presentation competitively selected.
Instruction Librarian Amy Chen exhibited her poster on "Twentieth Century Literary Collection Acquisition Patterns." This poster is the result of her research on the marketplace for writers' papers, begun when she completed her dissertation on the topic for her doctorate at Emory in English in 2013 and continued here at Iowa. Prior to SAA, she spoke about this research in a presentation for the Iowa Writers' Workshop back in April 2016. She very kindly shared her poster here.
(Click to enlarge)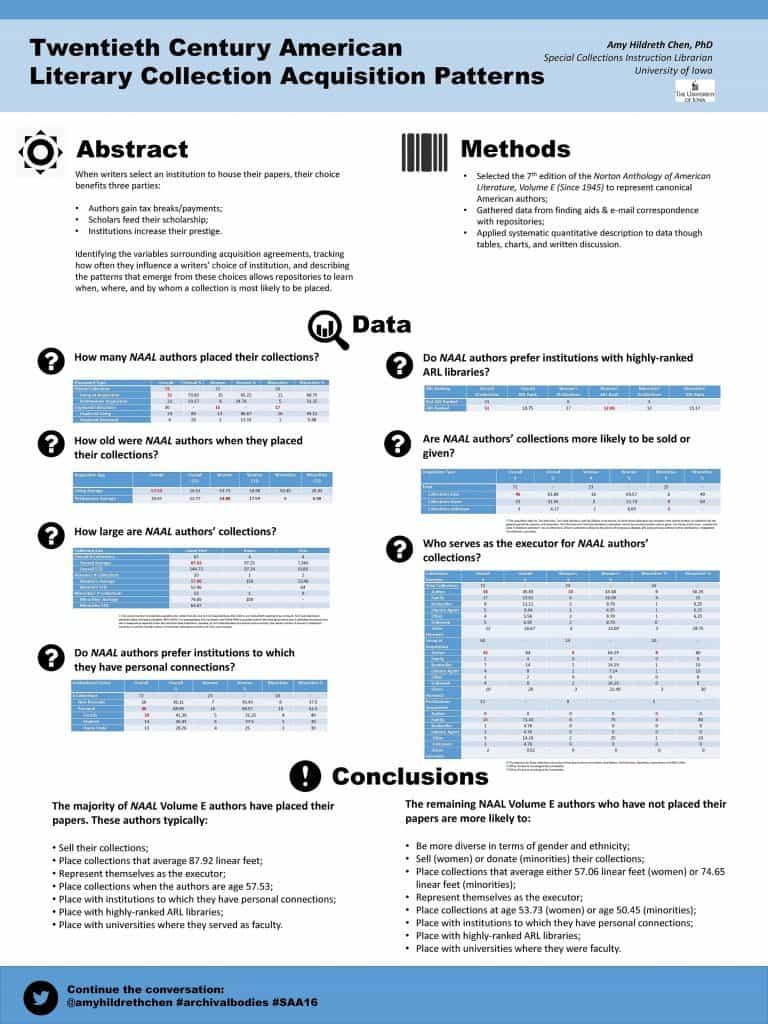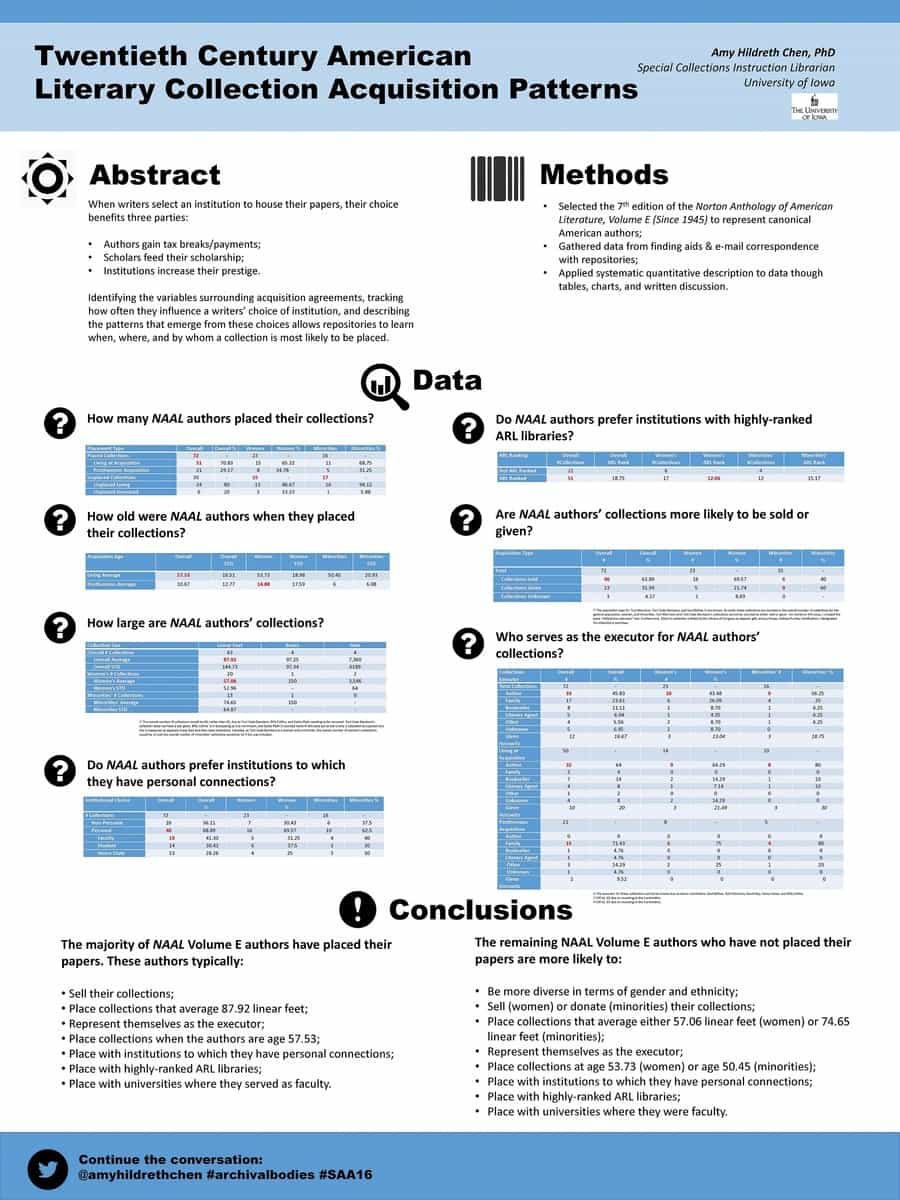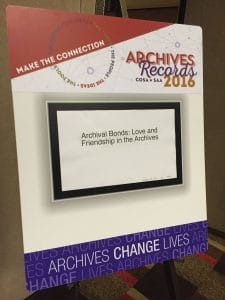 University Archivist David McCartney spoke at the same SAA Conference as part of a panel called, "Archival Bonds: Love & Friendship in the Archives" about the emotional work that can be involved in documenting historic lives as an archivist. He related the emotions surrounding his efforts to document the former UI student's life as an example.
You can view tweets from the session here: https://storify.com/libralthinking/saa16-sesson-406-archives-and