Staff Publications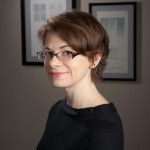 Amy Hildreth Chen
Special Collections Instruction Librarian
Archive Journal, Notes+Queries, "Methods to Use Digital Resources to Teach Primary Sources": http://goo.gl/wcJuF7
---
Upcoming Events
The U.Iowa History of Medicine Society and the Iowa Women's Archives
invite you to hear:
Injections, Itches, and Institutions:
The Experience of Rural Medicine in Iowa, 1910-1950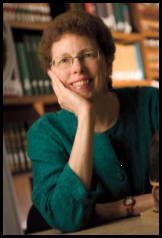 Jennifer Gunn
History of Medicine Endowed Professor
Director of the Institute for Advanced Study
University of Minnesota
Thursday, January 28, 2016, 5:30-6:30
Medical Education Research Facility (MERF) 2117
Free and Open to the Public
---
Event Recap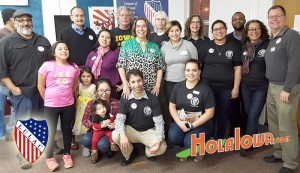 Iowa Women's Archives staff participated in a Mock Caucus event with other staff from the UI Libraries on Wednesday, January 20, 2016. A mock caucus is a non-partisan educational event to teach about the caucus process and what to expect. Vitalina Nova, Preservation Projects Librarian, led an educational and bilingual guide to caucus.
The event was held at the Center for Worker Justice in Iowa City and was co-sponsored by LULAC and the Center.
---
 New Acquisitions
Update from Acquisitions & Collections Management Librarian Margaret Gamm
These books arrived this week as part of a donation from Nicholas Meyer. His gift, which will be added to his previous gifts to Special Collections, included translations of his works in several languages, as well as Star Trek books and movies and some other fascinating items. The books are about to head over to our cataloging department, where the real language skills live. Kudos to our multi-talented catalogers, and to our generous donor!
---
 Sign Up for Spring Semester Class Sessions
Update from Instruction Librarian Amy Chen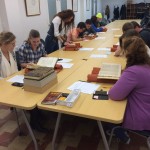 Special Collections librarians can support any aspect of class planning for teaching with rare books and primary source materials.
We had a record-breaking 2015, so sign up early or else our rooms and librarians may already be booked for popular times. Find our class request form here.
---
Donate to the University Libraries' Special Collections Fund
Want to stay connected?  Follow us on social media: