From the Web and Social Media: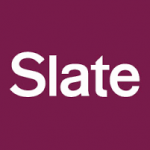 Slate featured the Hevelin Collection Fanzine Digitization Project this week.  You can read their coverage of the UI Libraries' work digitizing 1930s-1950s science fiction fanzines here.
New Acquisitions:
Agricola. Trattenimenti sulle vernici. Ravenna 1789.
This book bridges several of our collection areas, covering a very broad array of topics; overall, it could be considered an early "how to" guide. Painting, printmaking, sculpting, cartography, conservation, cooking, gardening, rat extermination, and stain removal are all addressed, and are accompanied by an extensive bibliography.
Staff Publications: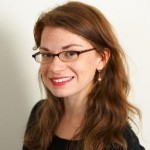 Amy Chen led a group of current and former Council on Library and Information Resources (CLIR) postdoctoral fellows to write a piece for a CLIR report that is now available online here.
Changing and Expanding Libraries: Exhibitions, Institutional Repositories, and the Future of Academia, by Amy Chen, Sarah Pickle, and Heather Waldroup appears in The Process of Discovery: The CLIR Postdoctoral Fellowship Program and the Future of the Academy, edited by John C. Maclachlan, Elizabeth A. Waraksa, and Christa Williford.
Events:
University Archivist David McCartney assisted in the production of this documentary.
Monday September 28, 2015, 5:00 pm at FilmScene in Iowa City –  "Iowans Return to Freedom Summer" (Iowa PBS, 2014, 48 mins).  In the summer of 1964, hundreds of predominantly white college students answered the call from Civil Rights leaders to volunteer for Freedom Summer. They joined with voter registration efforts, taught in freedom schools and worked in community centers in towns throughout racially segregated Mississippi. This documentary features five native Iowans sharing why they felt compelled to volunteer. Following the screening there will be a discussion with producer Patti Miller and historian Shel Stromquist, both of whom were among the volunteers.  
Event Recap: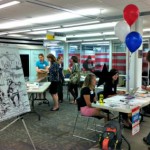 Staff from Special Collections including the Iowa Women's Archives participated in an event for National Voter Registration Day in the Learning Commons on Tuesday, providing a display of historic voting and suffrage related materials.  In partnership with the League of Women Voters (LWV) of Johnson County, we registered 82 voters here in the Library, and a total of 171 overall at the four host locations (ICPL, Coralville PL, and Kirkwood).   #CelebrateN​VRD​
Want to stay connected?  Follow us on social media: