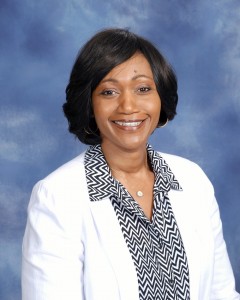 Carmelita Pickett, collection development officer at Texas A&M University Libraries, has been named associate university librarian for the University of Iowa, effective October 13.
Pickett joined the university libraries at TAMU in 2003 as an Africana studies librarian. In 2009, she became the director of collection development operations and acquisitions services, where she provides leadership to the collection management team with a budget of over $15 million. Responsible for all aspects of the libraries' collection development strategy, she was instrumental for developing a value statement that is used as an advocacy tool when negotiating with publishers.
Her national service includes elected positions in the Association of College and Research Libraries African American Studies Librarians Section and the Association for Library Collections & Technical Services as well as her appointment to the ACRL Dr. E.J. Josey Spectrum Scholar Mentor Committee and as an ALA Spectrum Scholarship Juror.
"The University of Iowa Libraries is a great library and I'm humbled to be a part of such a dynamic group of professionals," said Pickett. "It's an exciting time for research libraries as we position ourselves to better understand and engage the people we serve. The focus of 21st century collections, spaces and services should be to meet the needs and wants of users rather than maintaining old systems and structures that inhibit the academic enterprise in its core mission: research, teaching, and learning."
"Building a research library for the 21st century requires an innovative approach to building a highly relevant and useful collection that both students and scholars need," said John Culshaw, University Librarian. "Carmelita has spearheaded projects that have balanced research demands as well as budget priorities. We are excited to have her as part of the Libraries' senior leadership team as we move forward."
Pickett will succeed Edward Shreeves who had served as associate university librarian for nearly 25 years until his retirement in 2012. Michael Wright has served as interim associate university librarian since Shreeves' retirement.
As associate university librarian, Pickett will be an integral part of the Libraries' administrative team and provide leadership to a group of subject specialist librarians who represent every discipline at the University of Iowa.