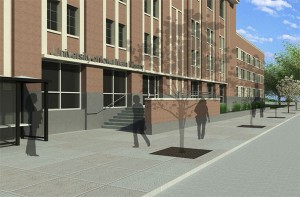 Within the next week work will begin constructing the new entrance to the library and learning commons on Madison Street.
Because of this, Madison Street will be reduced to two lanes. At this time we are not sure how long Madison St. will be affected by this project.
When the Learning Commons opens there will be three entrances to the building: North and South as well as the new entrance on Madison St.