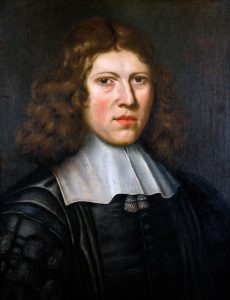 RICHARD LOWER (1631-1691). Tractatus de corde. Amsterdam: Apud Danielem Elzevirium, 1669. [16] 232 pp
Richard Lower was one of the foremost English physiologists of the seventeenth century. Soon after receiving his M.D. degree in 1665, Lower relocated to London. He quickly acquired a large practice, was elected a Fellow of the Royal Society and later a Fellow of the Royal College of Physicians. Lower was an ardent supporter of Harvey, and this treatise is the first important work on cardiac physiology to appear after the work of Harvey.
In this book, Lower first described many finer structures of the heart, including the scroll-like nature of the musculature. He discussed the physiology and mechanism of the heart and of respiration, described his experiments on transfusion, and gave an accurate description of tricuspid valve endocarditis. His chief contributions included his concept of the heart's musculature, his explanation of the muscular nature of the heart beat, and his proof that the dark venous blood becomes bright red on passing through the lungs by virtue of being brought into contact with air in the lungs.
You may view this book in the John Martin Rare Book Room, Hardin Library for the Health Sciences.