Erin, Bachelor of Arts in English and Creative Writing, Minor in Anthropology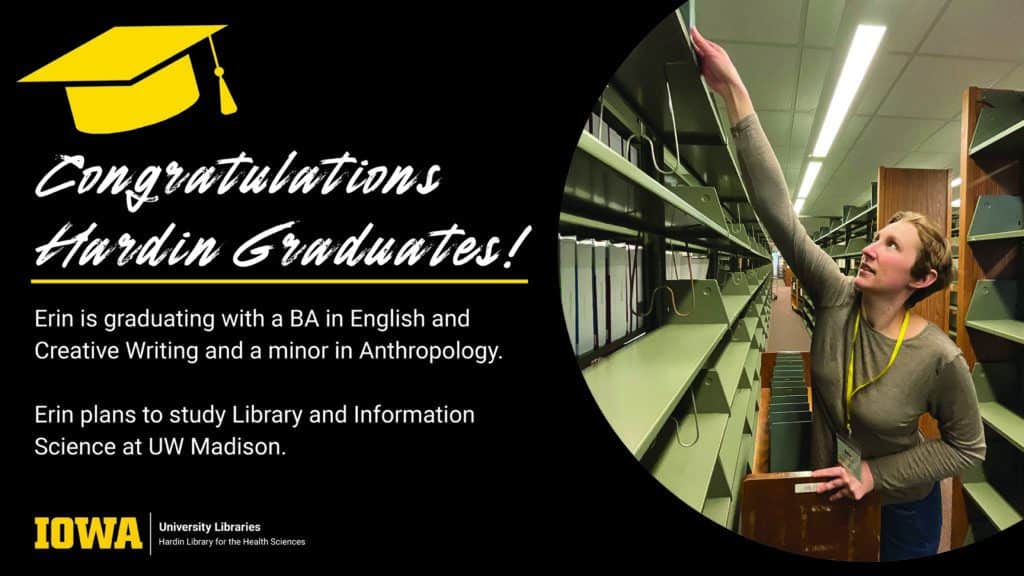 Erin plans to study Library and Information Science at the University of Wisconsin, Madison this fall.
Ian Russell, Bachelor of Arts in Enterprise Leadership, Minor in Mathematics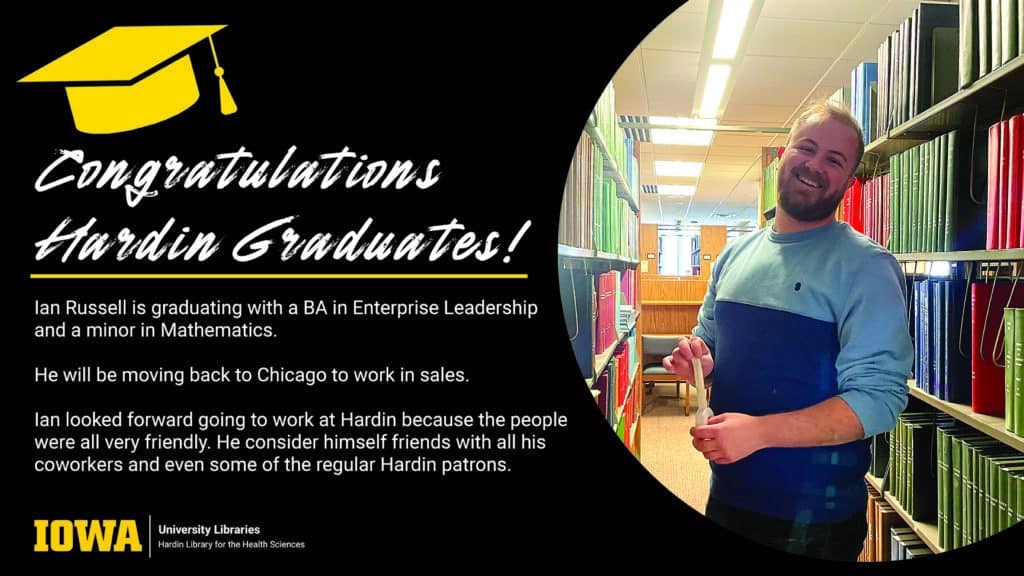 Ian will be returning to Chicago to work in sales.
Ian looked forward to going to work at Hardin because of the friendly people. He considers himself friends with all his coworkers and some of Hardin's regular patrons.