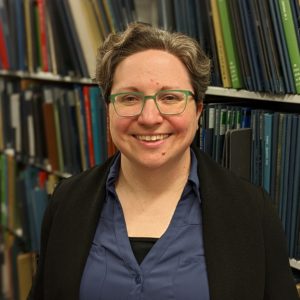 Linda Walton retired as an associate university librarian from the University of Iowa Libraries on December 31, 2022. Walton will still head Region 6 Medical Library of the National Library of Medicine.
Katie Buehner, MM, MLIS, currently serves as the director of the Rita Benton Music Library and assumed responsibilities of Linda Walton on Jan. 3, 2023. She will serve for approximately six months to nine months until the completion of the national search and successful hire of a new associate university librarian.
Buehner will provide leadership and oversight for the day-to-day operations for:
Collection development and acquisitions
Humanities and social sciences
Undergraduate engagement and circulation/user services
Scholarly Impact
The Art Library, Business Library, Hardin Library, Engineering Library, and Sciences Library. Buehner will continue to be involved with supporting the Music Library and working with her staff to continue providing the same excellent service to artists across campus.
Buehner will also be responsible for developing and executing the Libraries' strategic plan, overseeing program development and evaluation, and managing resources in support of the Libraries' mission.
Buehner's areas of research include 20th century American music and online video production. Buehner profile including publications, presentations, and videos.