The University of Iowa Parking & Transportation Department is removing coin-operated meters across the entire University and the meters at Hardin Library were removed on October 25, 2021. Contact Parking & Transportation. If you were ticketed in error, appeal your parking ticket.
Parking Options: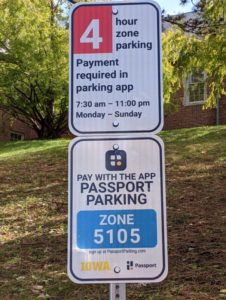 Having trouble getting here? Other are some other service options.
Do not park at the VA hospital unless you are a patient or family member of a patient. You will be towed.