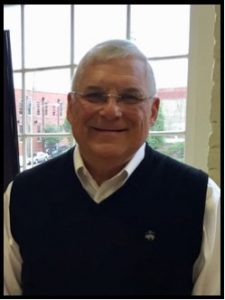 The University of Iowa History of Medicine Society invites you to book talks and signings by Charles Driscoll, MD, author of Ring the Fire Bell: The Incredible Story of an Iowa Civil War Medical Center.
Thursday, September 27, 5:30-6:30pm talk, 6:30 book signing
2117 Medical Education Research Facility (MERF)

or
Friday, September 28, 12:00-1pm, 1pm book signing
Institute for Clinical and Translational Science (ICTS) Conference Room, University of Iowa Hospitals and Clinics C-44-A GH (Elevator B to 4th Floor)
During the Civil War, Iowa provided more soldiers per capita than any other Union state and most embarked from Keokuk, Iowa, via steamboat on the Mississippi River. Many returned the same route in a broken condition.
While bullets flew in the East, the war was no less intense in the West. There was a desperate need for a medical system capable of treating sick and injured soldiers. Enter the citizens of Keokuk, the doctors of Military General Hospital #1 of the Department of the Northwest, and the University of Iowa Medical School located in Keokuk at that time. These were heroes and heroines that fulfilled the need for expert and compassionate care.
For more information on the History of Medicine Society, or to donate, please see http://hosted.lib.uiowa.edu/histmed/index.html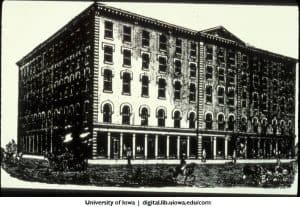 Individuals with disabilities are encouraged to attend all University of Iowa-sponsored events. If you are a person with a disability who requires a reasonable accommodation in order to participate in this program please call Janna Lawrence at 319-335-9871.