Student processor Annette Bramstedt just helped finalize a new exhibit in honor of the 90th anniversary of women's suffrage in the United States (and Iowa).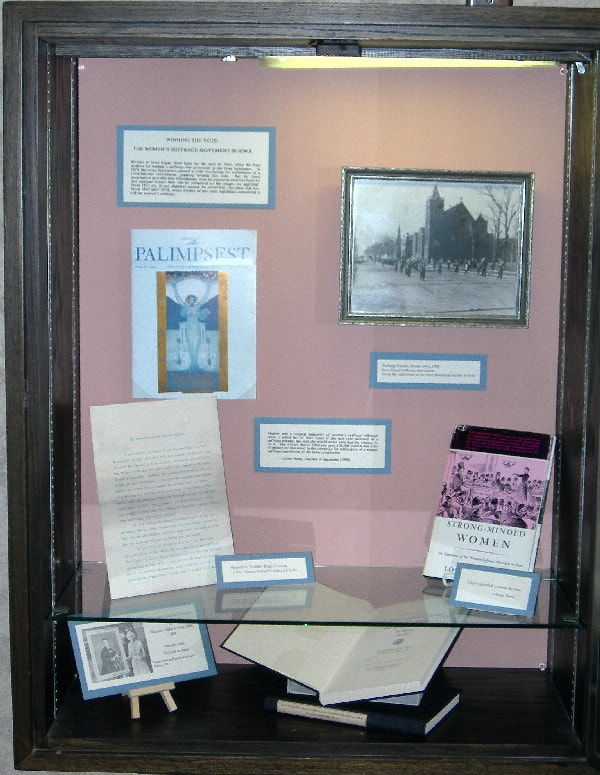 Bramstedt says working on the exhibit broadened her view of women' s suffrage—she didn't realize how much the women of Iowa played a role in national events.
Some highlights of the exhibit include quotes from influential women, photos and a 1920-1945 ledger from the League of Women Voters.
Several IWA collections have material relating to women's suffrage.
Check out the ones used in the new exhibit:
Iowa Suffrage Memorial Commission records
League of Women Voters of Iowa records
Woman's Christian Temperance Union records
Genevieve Taylor papers
Jennifer Riggs Cosson papers
Carolyn Campbell Pendray papers
To see the exhibit for yourself, visit the 3rd floor of the Main Library—right outside the Iowa Women's Archives.