The University of Iowa History of Medicine Society invites you to a lecture by Charles Hawtrey, M.D., Professor Emeritus, Department of Urology, University of Iowa Carver College of Medicine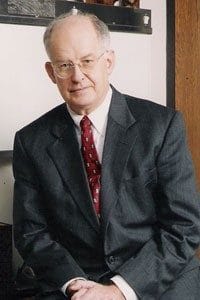 The Evolution of University Urology as a Reflection of University Priorities  
Thursday, February 23, 2017
5:30pm-6:30pm
2117 MERF (Medical Education and Research Facility)
Dr. Hawtrey will review trends in the Urology Department and the University, focusing on 1915-1949, the Alcock Era.    He will highlight the impact of the Flexner Report, changes in university buildings and the evolution of teaching and research practice.
Please consider donating online to the University of Iowa History of Medicine Society to sponsor events.
Individuals with disabilities are encouraged to attend all University of Iowa-sponsored events. If you are a person with a disability who requires a reasonable accommodation in order to participate in this program please call Janna Lawrence at 319-335-9871.