In The News This Week
University Archivist David McCartney tells KWWL TV news about the last undefeated Hawkeye football team in 1922.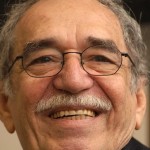 A profile of the Lastra collection, especially correspondence between Gabriel García Márquez and Mario Vargas Llosa – letters among friends and acquaintances who were writers.
(Pedro Lastra Collection of Letters from South American Writers (MsC 844)).
Head of Special Collections Greg Prickman is featured in this article about the project to digitize data from space from the University of Iowa Foundation.
Outreach and Engagement Librarian Colleen Theisen was interviewed for this Press Citizen article about librarians in Iowa City.
Now Online
An oral history project from UI History Corps capturing the history of the Iowa Women's Archives.
Notes from the Special Collections Classroom
This week's news from Instruction Librarian Amy Chen.
On Monday and Wednesday of this week, we had students from Roy J. Carver Professor of English Ed Folsom's Whitman and Dickinson class visit Special Collections.
Stephanie Blalock, the Digital Humanities Librarian and Associate Editor of the Whitman Archive, spoke to students about the publishing history of Whitman's Leaves of Grass as well as his lesser-known foray into short fiction. A first edition of Leaves of Grass as well as a later signed anniversary edition of Whitman's poetry were among the many items students viewed.
New Acquisitions
New Arrival Notifications from Acquisitions Librarian Margaret Gamm.
WAAC Scrapbook Arrives for the Iowa Women's Archives
This photo album contains images of the American Women's Army Auxiliary Corps (WAAC) at Fort Knox in 1943, and of one woman's training period at Fort Des Moines. The WAAC was created in 1942 and converted to the Women's Army Corps (WAC) the following year. The first contingent of 800 members of the WAAC began basic training at Fort Des Moines Provisional Army Officer Training School, Iowa. These were the first women, other than nurses, to serve with the Army.
https://vine.co/v/izTjpHIA1hL
Want to stay connected?  Follow us on social media: