New Acquisitions
Lindset, John (ed.).
Alice

in a World of Wonderlands
. Oak Knoll Press, 2015.
This superb three volume set arrived recently from Oak Knoll Press, which published it in cooperation with the Lewis Carroll Society of North America. The first volume includes Essays on
Alice
, the second includes Back-Translations, and the third includes a massive checklist.
---
Exhibitions
Micrographia: Book Art Responses to Early Modern Scientific Books
November 5-December 18th, Third Floor Main Library
Participating artists were invited to create an imaginative response 'just beyond the edge of sight' inspired by these enduring philosophical and scientific questions. Artists were assigned selected scientific books held in the John Martin Rare Book Room or Special Collections at the University of Iowa Libraries. On exhibit are the art works that were created alongside a selection of the scientific books used as inspiration.
---
Events
1. MICROGRAPHIA EXHIBITION RECEPTION: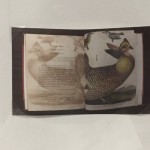 Friday, 11/13/15 – 3:00-5:00 pm
Special Collections Reading Room, 3rd Floor, UI Main Library
All Are Welcome
2. Iowa Bibliophiles Speaker Greg Prickman, "Three Nuremberg Chronicles"
Greg Prickman, the Head of Special Collections will present a rare opportunity to view three complete copies of the Nuremberg Chronicle, printed in 1493, one from Special Collections, one from the John Martin Rare Book Room, and one from the private collection of Arthur Bonfield. He will describe the provenance of the three copies and discuss why the copy-specific features of each book are important to our understanding of the book trade.
Wednesday, November 11th, 2015
Light refreshments at 6:30PM, Talk begins at 7:00PM
Special Collections Reading Room
3rd Floor Main Library, 125 W Washington St.
Individuals with disabilities are encouraged to attend all University of Iowa sponsored events. If you are a person with a disability who requires a reasonable accommodation in order to participate in this program, please contact the sponsoring department or contact person listed in advance of the event.
---
News and Announcements
Google Books
The University of Iowa Libraries has been participating in the Google Books project. In the past few weeks as part of this work about 1,400 Special Collections books have been pulled, barcoded, and sent off to be scanned. Many thanks to Paula Balkenede who made this possible!
---
From the Web and Social Media
1. NPR Feature
Evelyn Birkby was featured in an NPR segment last week.
Food Podcasts 1.0: These Radio Pioneers Had It Down 90 Years Ago
Birkby was a radio and newspaper columnist and her papers are held in the Iowa Women's Archives.
2. Social Media Milestone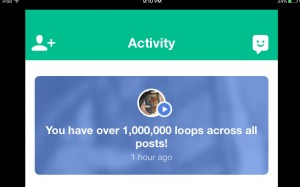 Special Collections' new acquisition box opening videos that Margaret Gamm and Colleen Theisen have been creating have gathered over one million views in eleven months on the social media site Vine and through the views that they attract as those posts are shared to Tumblr.  Please join us in recognizing their efforts to spread the word about the materials available in the UI Libraries.
---
Want to stay connected?  Follow us on social media: