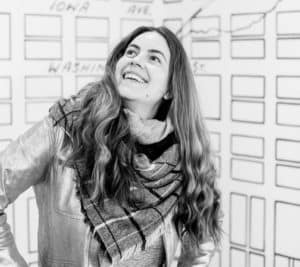 Watch a recording of Vero Rose Smith's talk on November 11, 2020
Medical Arts: Teaching Art History Through The John Martin Rare Book Room
For the past eight years, students enrolled in art history and studio arts courses explored the holdings of the John Martin Rare Book Room. Here, they pored over weeping welts, ballooning wombs, and plants tantalizingly teetering between poisonous and medicinal.
Aspiring medical professionals found an invitation into art historical thinking. Burgeoning artists found inspiration in the precision of anatomical representation achieved centuries ago, & budding historians wondered at the trajectories of language and scientific understanding.
Vero Rose Smith is an artist, curator, and educator. In the studio, Smith makes climate change personal through data-driven installations and performances. In the gallery, Vero produces community-focused exhibitions and participatory art experiences.