On the 100th anniversary year of William Osler's death, the University of Iowa History of Medicine Society invites you to hear Robert Rakel, MD speak.
William Osler: His Life and Sense of Humor
Thursday, February 28, 2019
5:30-6:30PM
2117 Medical Education and Research Facility
Osler was the most famous physician in the world at the time of his death. This presentation will review his major accomplishments and his sense of humor–appropriate for his day, but would not be considered funny today.
Osler Pamphlet Collection at the John Martin Rare Book Room
The Principles and Practice of Medicine by Osler (standard text for 40 years)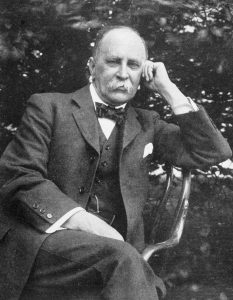 More information / donate to the History of Medicine Society
Individuals with disabilities are encouraged to attend all University of Iowa-sponsored events. If you are a person with a disability who requires a reasonable accommodation in order to participate in this program please call Janna Lawrence at 319-335-9871.