Beginning this month, construction will begin in Hardin Library that will transform the space into one that we hope will be more welcoming and more relevant to your needs. By the end of the project, which will take two years:
quiet study space on the 4th floor will be expanded,
3rd floor study space will be upgraded, and
Hardin staff offices will all be located in a central area on the 3rd floor (except for the Curator of the John Martin Rare Book Room).
Among the anticipated improvements include the addition of more group studies on the 2nd and 3rd floors and updating of the individual study rooms on the 4th floor. The 4th floor improvements are thanks to a grant funded by the Roy J. Carver Charitable Trust.
The first activity you will notice at Hardin will be on the 4th floor. Beginning August 8, most of the print books published before 2010 will be removed and sent to the Library Annex to accommodate the expansion of study space on the that floor. The book move will take place in two stages, each lasting about a week, in August and in December. Most of the current books in Hardin's collection are electronic and so will continue to be easily accessible from anywhere. If you need an older print item, books at the Annex can be requested and delivered to Hardin for pick-up or even sent to your office or home (although not to dorm rooms). Older books with high use can be permanently returned to Hardin.
Later in the month, beginning approximately August 22, work will begin on the 1st floor to build offices for the Vice President for Research's Environmental Health and Safety group. Also this fall, public restrooms on the 3rd and 4th floor will be enlarged and improved. Restrooms on the 1st and 2nd floor are scheduled for upgrades next year.
The gender neutral restroom on the 3rd floor is being remodeled and after remodeling Hardin Library will have 2 gender neutral restrooms.
We know that construction will be disruptive, but Hardin will remain open and metered parking will continue to be available in our lot. We have asked that the noisiest work be done overnight, when it will disturb the fewest number of people. Earplugs are available at the 3rd floor service desk and in the 24-hour study. We will keep you updated through signage and blog posts.
If you have any questions, comments, or concerns, you can use our anonymous feedback form or contact any Hardin staff member. You can always contact me directly at janna-lawrence@uiowa.edu or at 319-335-9870.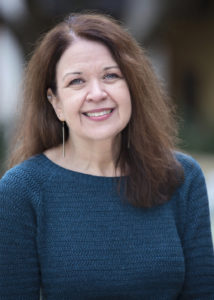 Janna Lawrence, MLIS, AHIP, FMLA
Director, Hardin Library for the Health Sciences