The latest Mac operating system, Catalina, runs only 64-bit apps. While the original version of EndNote X9 is a 32-bit app, the latest EndNote upgrade is a 64-bit app.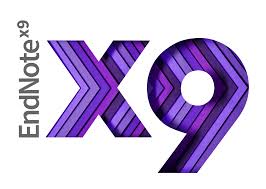 If you have EndNote Desktop on your computer and have not yet upgraded to Catalina:
1. Upgrade your EndNote to the newest version (X9.3.2). In EndNote Desktop, click on "Check for Updates" under the "Help" menu.
2. Upgrade to Catalina
If you upgraded to Catalina and now your EndNote no longer works:
1. Download the most recent version of EndNote from the Software Download site.
2. Find the EndNote installer program in the downloads directory of Finder.
3. Install EndNote. You will get a message warning about installing a program from an unidentified developer.
4. Go to System Preferences and select Security & Privacy. From there, tell your Mac to install the software. Your admin password will be required to install the software.
Questions? Contact your librarian.
EndNote Desktop is available to all University of Iowa faculty, staff, residents, and graduate students.