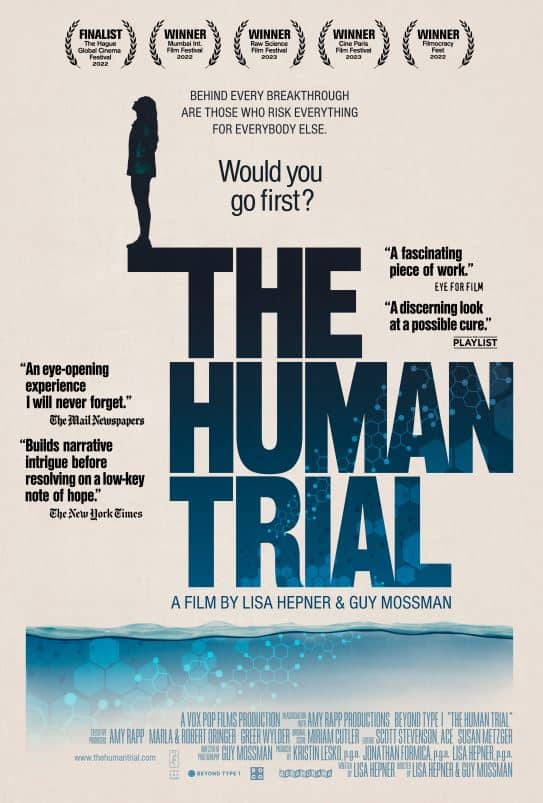 Hosted by the NNLM All of Us Program Center (NAPC) at the University of Iowa
Curing Diabetes: The Human Trial
Film Screening and Panel Discussion
Register now with invitation code THT-NNLM and watch the documentary as many times as you'd like between March 28 – April 28, 2023.

In partnership with the American Association  on  Health and Disability (AAHD), join  the NNLM All of Us Research Program Center Tuesday, April 4th at 3 pm CT on  YouTube  for a thought-provoking virtual conversation with panelists, including filmmaker Lisa Hepner, on the research-patient paradigm and the importance of diverse participation in clinical research. Get a reminder by registering through Film Platform.

Want to listen to the conversation in Spanish? Register here to get access to Spanish interpretation and closed captioning.
Individuals with disabilities are encouraged to attend all University of Iowa–sponsored events. If you are a person with a disability who requires a reasonable accommodation in order to participate in this program, please contact Linda Loi in advance at 319-467-4273 or linda-loi@uiowa.edu.
Film has closed captioning available in English, Spanish, and French. ASL available for panel discussion.