Hardin Library for the Health Sciences librarians Mary Thomas and Jennifer Deberg taught a first-year seminar this semester called "Exploring the Exciting World of Medical Research."
The class was designed to stimulate students' curiosity and encourage inquiry to answer their questions. Thomas and Deberg helped them learn to identify and differentiate the major types of health sciences research studies as well as how the scientific method and research life-cycle work. Students developed a research question, learned the process of designing a research project, and understood the dissemination process for research findings.
Here's a look at the students' final poster projects presented at the Hardin Library on Oct. 26, 2023.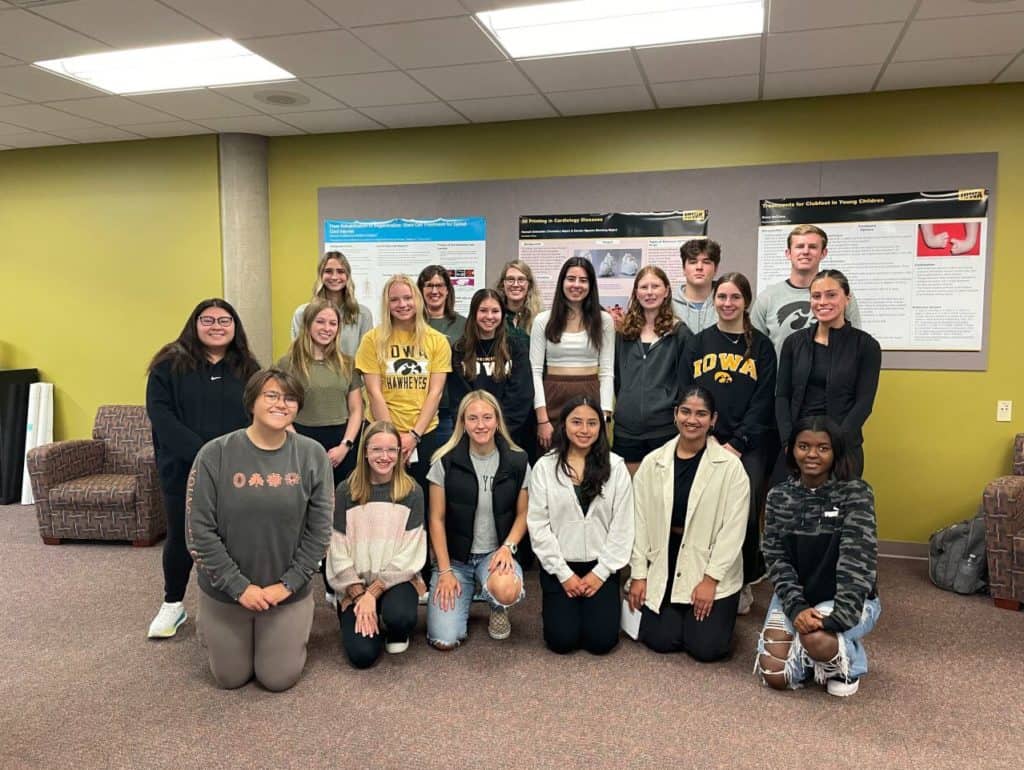 All photographs by Helen Spielbauer. Used with permission.