The Lactation Room is temporarily closed for construction, but we do have some options for nursing mothers!
Stop by the service desk and we can unlock an unused staff office that contains equipment for you to use.
The gender-neutral, single-user restrooms can be locked and have chairs available if you have your own equipment or your baby with you.
The Reflection Room is temporarily closed due to construction on the 4th Floor. The Reflection Room will return.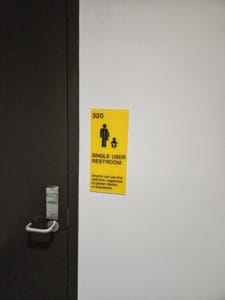 All restrooms in the Hardin Library are now open, including two single-user, gender-neutral ones in the 24-hour study area: Rooms 320 and 321.