LOUIS, ANTOINE (1723-1792). Dissertation sur la question–comment se fait la transmission des maladies héréditaires? [Dissertation on the question–how are hereditary diseases transmitted?] and Observation et remarques sur les effets du virus cancéreux [Observation and remarks on the effects of the cancer virus], Printed in Paris at Chez Delaguette, 1749. 17 cm tall.
Louis was born to a military surgeon family. His father was a surgeon-major, the senior surgeon of a regiment, at a military hospital. Louis apprenticed under his father and by 1743 had joined another regiment as a surgeon himself. He soon went to Paris, though, to further his education at the Salpêtrière hospital, which you may remember from such JMRBR newsletters as "Volume 2, Issue 4." In 1750 he was appointed professor of physiology, holding that position for 40 years.
Louis was at the head of a movement to push back against the negative perception of surgeons driven by physicians. He wrote often, and effectively, to argue for equal status for surgeons.
And he was not afraid to put his money where his mouth was. Upon the completion of his stint at Salpêtrière, he could have slid right into a position at the college of Surgery, but instead, he wrote and defended his thesis, Positiones anatomicae et chirurgicae (1749). Both of which he accomplished in Latin, thereby demonstrating that surgeons were as liberally educated as their physician colleagues.
While also performing surgeries, writing, and maintaining a busy administrative calendar, Louis found time to invent and improve surgical instruments. His renown eventually led to an association with the most infamous period in French history. A physician opposed to capital punishment petitioned the National Assembly (formed shortly after the French Revolution) to advocate for a more "humane" way to execute criminals.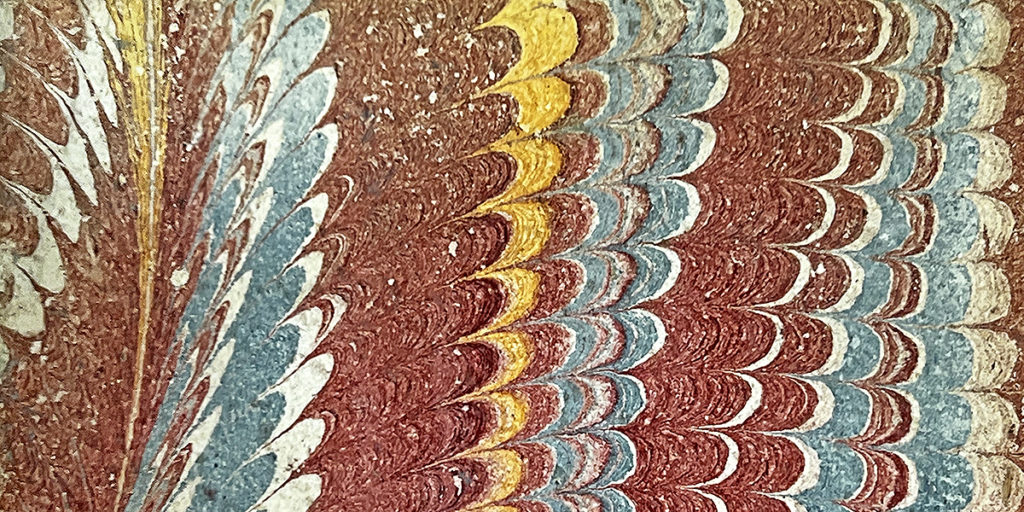 This would be accomplished by using a machine designed to quickly decapitate them. The Assembly eventually petitioned Louis to design and build it. Originally referred to as the Louisette, it eventually adopted the name synonymous with the Reign of Terror – the Guillotine, named after the physician who originally proposed its use, Joseph-Ignace Guillotin.
Louis wrote and published throughout his life, including several biographies of other surgeons, Encyclopédie entries, and pioneering works on medical jurisprudence. Two boxes of unpublished works were found while cataloging his belongings after his death. These are two of his earlier books. The second is an interesting piece on cancerous growths and remedies, in which Louis refers to cancer as a virus. We now know of several viruses that can lead to cancer.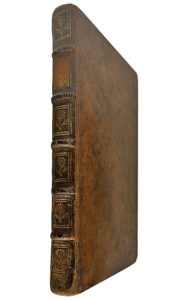 Our copy is an adorable little book with beautiful marbled endpapers. The contemporary sheepskin cover shows that the book has lived a busy life. It's a deep, rich brown color with several gilt flowers along the spine. The paper is in excellent condition, showing few signs of age or damage.
Contact curator damien-ihrig@uiowa.edu or 319-335-9154 to arrange a visit in person or over Zoom.
More about the history of surgery in the Volume 3, Issue 6, June 2022 version of the Friends of the John Martin Rare Book Room Newsletter.