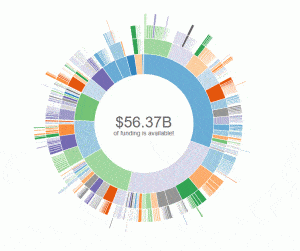 Pivot now makes it easier for researchers to search for potential collaborators and external funding opportunities.
University of Iowa faculty, staff, and students may now use the database to identify funding opportunities from governments, corporations, non-profit organizations, foundations, and other private sources. Users may also sign up to receive weekly funding alerts based on their search criteria. Tip: add relevant keywords to your profile in order to better identify relevant funding.
Pivot replaces the University of Iowa's subscription to the SPIN funding database.
In addition to the funding search tools, Pivot also offers functionality to support research collaborations. Users can search for researcher expertise on the University of Iowa campus or at other institutions within the U.S. and internationally. 3M faculty profiles are included in the database.
Questions about using the Pivot database may be directed to Oliva Smith in the Division of Sponsored Programs at oliva-smith@uiowa.edu or 335-3708.
The launch of Pivot on the University of Iowa campus is a collaborative effort from the Research Development Office, Division of Sponsored Programs, and the UI Libraries.
edited from original post by Leslie Revaux