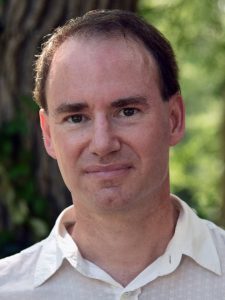 Mirko von Elstermann, Biomedical Sciences Librarian
Ph.D., Physiology
M.Sc., Biology
M.A., Philosophy (all from the University of Cologne, Germany)
M.A.S., Library & Information Sciences (University of Zurich, Switzerland)
Three years biomedical publishing experience
Areas of expertise:
Project consultation, teaching and training
Literature and information searching in biomedicine
Impact of research and researchers
Biomedical publishing trends; understanding and writing publications
NCBI bioinformatics tools
Research integrity–replicability & reproducibility
Tools for keeping current
His interests in biomedicine include metabolism research, cancer biology, and neuroscience.
@biomedrevon is his Twitter account about publications in biomedicine.
Outside the sciences and the library:
Mirko enjoys music and reading, swimming and walking.  Before arriving here, he lived in some non-U.S. countries, most recently for more than two years in Peru.  In Iowa City he lives with his Peruvian wife and their daughter.