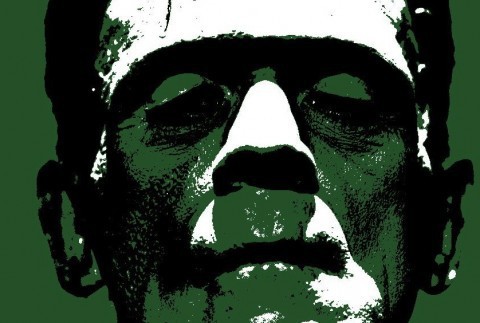 "Frankenstein: Penetrating the Secrets of Nature" is a National Institutes of Health (NIH) traveling exhibit that explores  the original novel, adaptations, and cultural uses.  Published in 1818 by Mary Shelley when she was still in her teens, Frankenstein has captivated people ever since, exposing hidden, sometimes barely conscious fears of science and technology. The exhibit considers how Shelley's unfortunate creature frequently provides a framework for discussions of contemporary biomedical advances such as cloning, which challenge our traditional understanding of what it means to be human.
The exhibit is on display at the second floor south entrance of University Capitol Centre (UCC) through Nov. 2.
A public talk will echo the exhibit's themes. "Genetics in Literature, Life, and the Laboratory," will be the subject of a talk by Ellen Wright Clayton and Jay Clayton, Vanderbilt University professors who have worked together on NIH projects. The talk begins at 7pm., Thursday, Nov. 1 at the Iowa City Public Library, Meeting Room A.
A panel discussion follows the talk.  Panelists include Sheldon Kurtz, Law Professor, Dr. Christian Simon, Associate Professor, Internal Medicine and Bioethics and Humanities, and Amy Sparks, In Vitro Fertilization and Reproductive Testing Lab, UIHC.
For more information on Frankenstein, please see the guide prepared by Hardin Library Staff: http://guides.lib.uiowa.edu/frankenstein