The Hardin Library is closed all day every Saturday there is a home Iowa football game.
This year the library is closed: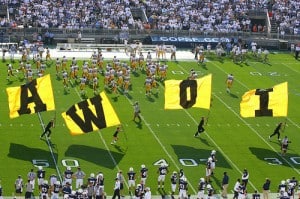 September 8
September 15
September 22
September 29
October 20
November 10
The library is closed because public transportation is re-routed or slower due to crowds of football fans.  All parking lots are reserved for football fans or on-call staff at UIHC.  Walking or riding a bike is difficult on the West Campus before and after football games.
The 24-hour study will be open to those who have access cards.