By Timothy Shipe
Curator, International Dada Archive
Co-Curator, Sackner Archive exhibition
Mary Ellen Solt is the only poet in the Sackner Archive exhibition who is also part of the UI Libraries' Iowa Authors Collection. Born in 1920 in Gilmore City, Iowa, Mary Ellen Bottom graduated from Iowa State Teachers College (now UNI) in 1941. She married Leo F. Solt in 1945 and received her M.A. in English Literature from the University of Iowa in 1948. In 1955 the couple took up teaching positions at Indiana University: Leo in History, Mary Ellen in Comparative Literature.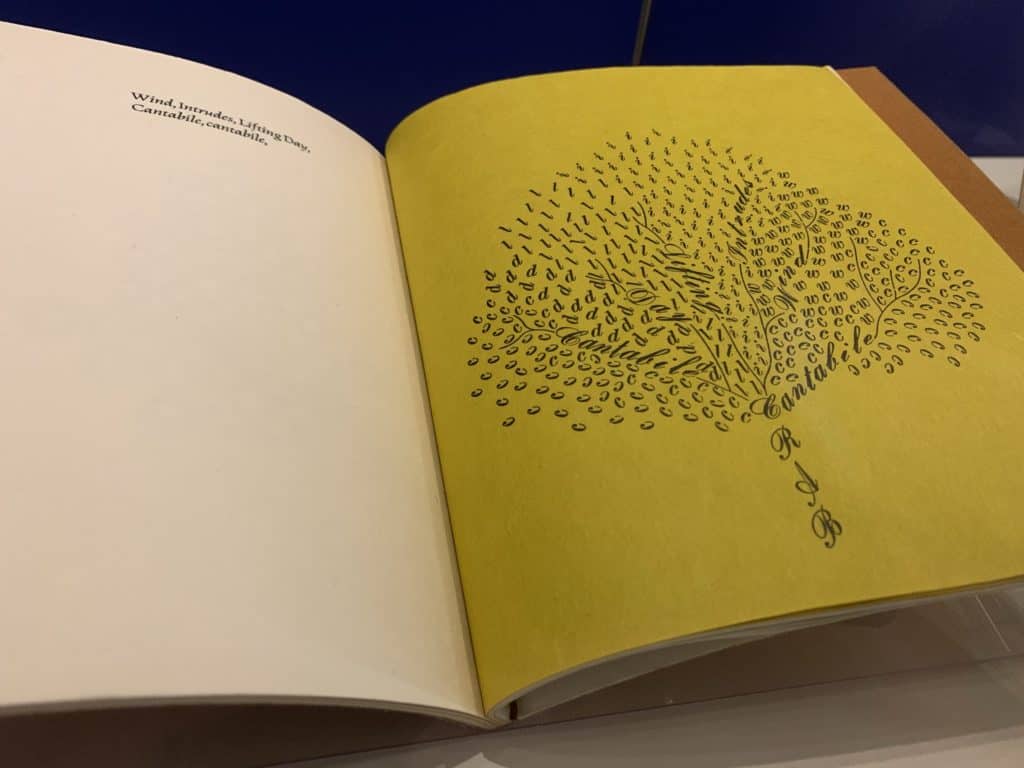 In the 1960s Mary Ellen Solt began writing concrete poetry, and came into contact with most of the early figures in the worldwide movement. She is best known for her series of flower poems, which have frequently been included in anthologies, and for Concrete Poetry: A World View, which she edited with Willa Barnstone, and which (with Emmett Williams's Anthology of Concrete Poetry) is considered one of the two defining anthologies of the movement.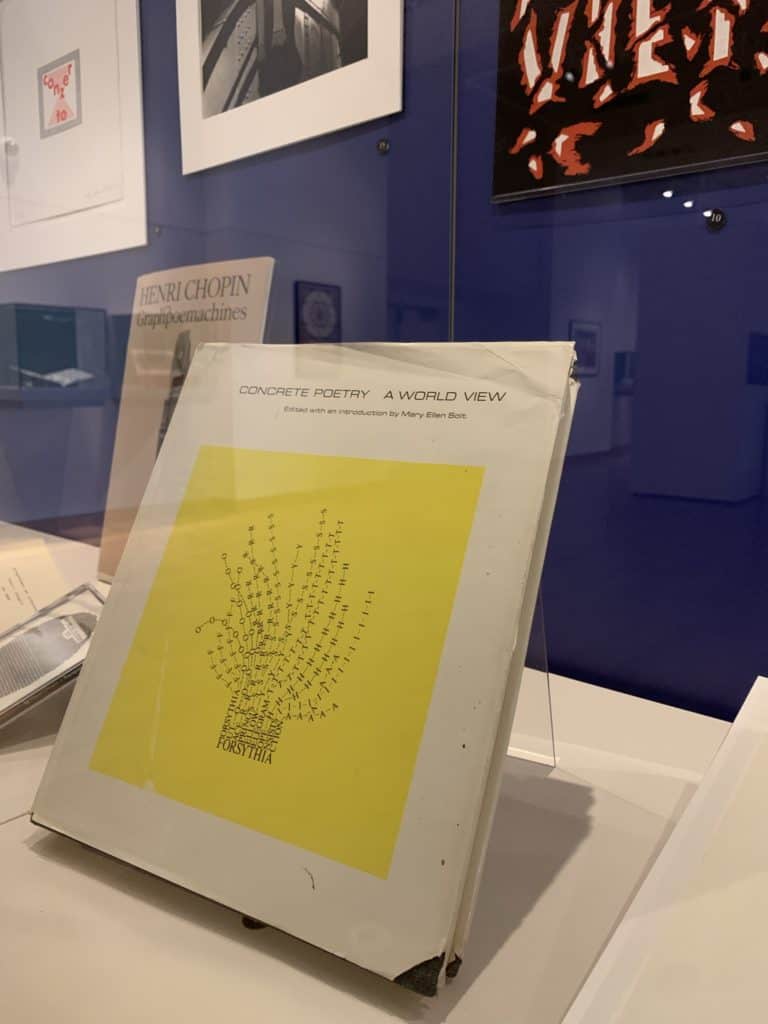 During the era of the Vietnam War, Solt created a series of anti-war graphics that drew on the principles of concrete poetry. She was also known for her scholarly study of William Carlos Williams.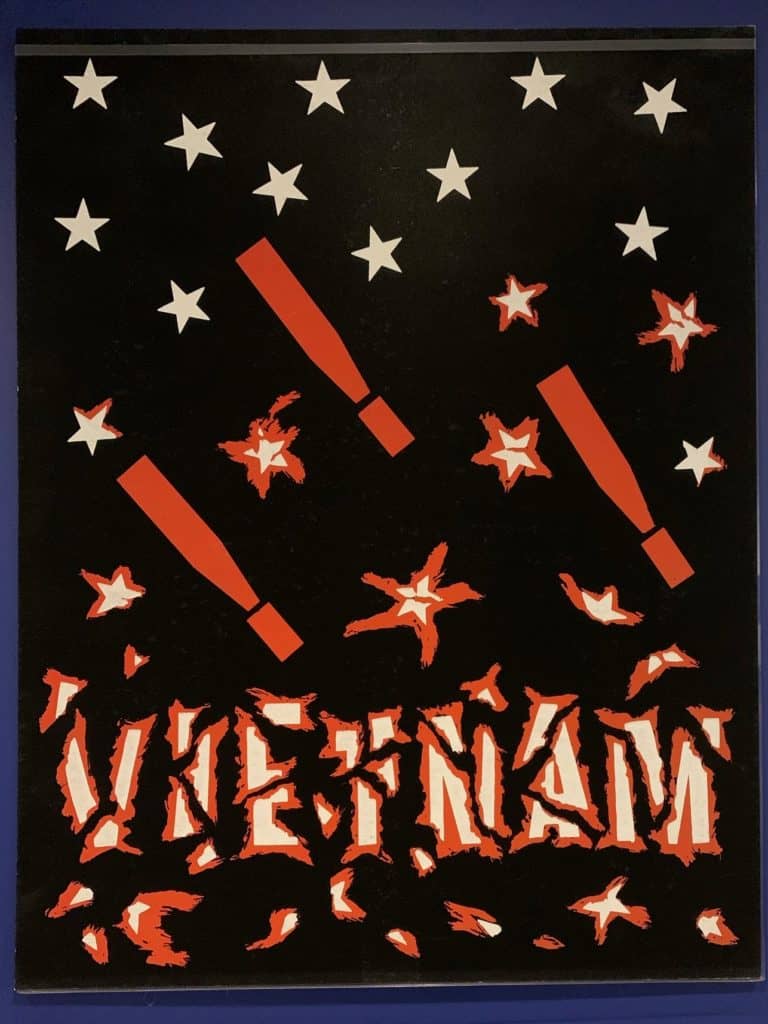 After spending a year teaching at the University of Warsaw, she became director of Indiana's Polish Studies Center. Solt died in 2007.
*
Sackner Archive will be on display in the Main Library Gallery through mid-December 2020. The Main Library Gallery is available to visit by appointment. To learn more about the exhibition and see online resources, including videos and a small virtual exhibit, please visit the Main Library Gallery page for Sackner Archive.