By Sara J. Pinkham, exhibition and engagement coordinator, Main Library Gallery
The fall 2023 Main Library Gallery exhibition, Hey Buddy, I'm Bill, shares the story of Bill Sackter, an Iowa City legend and advocate for people with intellectual disabilities.
Curated by Jen Knights, marketing and communications manager for Performing Arts at Iowa in the College of Liberal Arts and Sciences, and Brad Ferrier, digital projects librarian in Special Collections and Archives at the University of Iowa Libraries, the exhibit is a chronological exploration featuring many personal belongings from his life. The narrative places Bill's experiences within the context of disability rights and the historic treatment of people with disabilities.
Who was Bill?
Bill was born 110 years ago, in 1913, to Ukrainian Jewish immigrants Samuel and Mary Sackter in Saint Paul, Minnesota. The couple later owned a small neighborhood grocery store on the north side of Minneapolis. After his father's untimely death in 1920 at age 34, Bill had difficulties in school and his mother struggled to manage the grocery store as well as run a household and care for three children. At the urging of his school, the State of Minnesota evaluated Bill using the primitive tests available at the time and determined him to have severe intellectual limitations. With his father gone, the state decided to remove Bill from his home and place him into the "State School for Feeble-Minded and Epileptics" in Faribault. His mother petitioned to have him released, but Bill was ultimately institutionalized at Faribault for 44 years. He never saw his mother or two sisters again.
In the mid-1960s, Bill was released from Faribault and allowed to live on his own as a ward of the state. Having spent most of his life as an inmate, he was not prepared for life outside the institution. He went back to Minneapolis as a ward of the state and, for about a decade, drifted from place to place working odd jobs. While working as a dish washer at the Minikahda Club, his life changed for the better when he met Beverly Morrow, who was working at the club as a waitress. Bev and her husband Barry became good friends with Bill, and Barry was later awarded guardianship of Bill. The couple brought Bill with them to Iowa City when Barry was offered a job at the University of Iowa School of Social Work.
Bill quickly became a friend to everyone he met in Iowa City. "If you ain't got a buddy, what do you got?" was one of Bill's key philosophies. Despite everything he had endured before meeting the Morrows, his goals in life were to bring joy to others and to be happy. Even in the dismal conditions at Faribault he had been able to find purpose in helping to care for others at the institution. "When I could make people happy, it made me happy," Bill once said.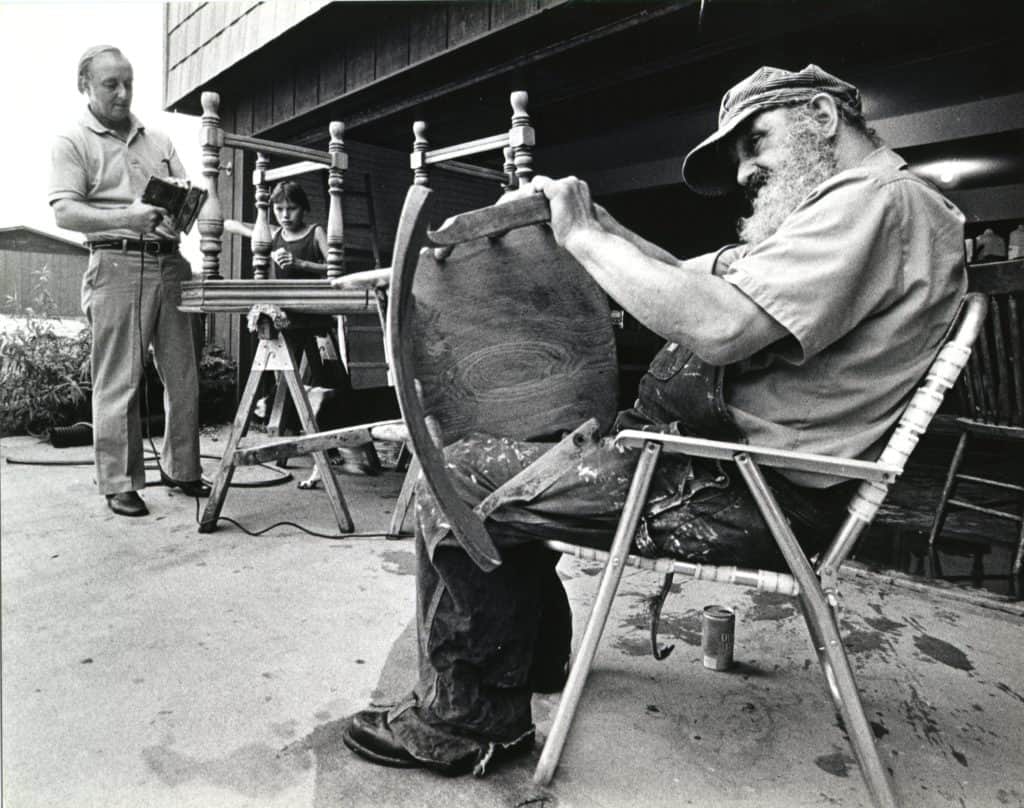 Tom Walz, director of the School of Social Work at the time (1973-78), hired Bill as a developmental disabilities consultant. Eventually Bill became locally famous for his role as the proprietor of Wild Bill's Coffee Shop, located in North Hall, as well as his talent on the harmonica and his kindness to children. His personal business card also styled him as a "clinical optimist."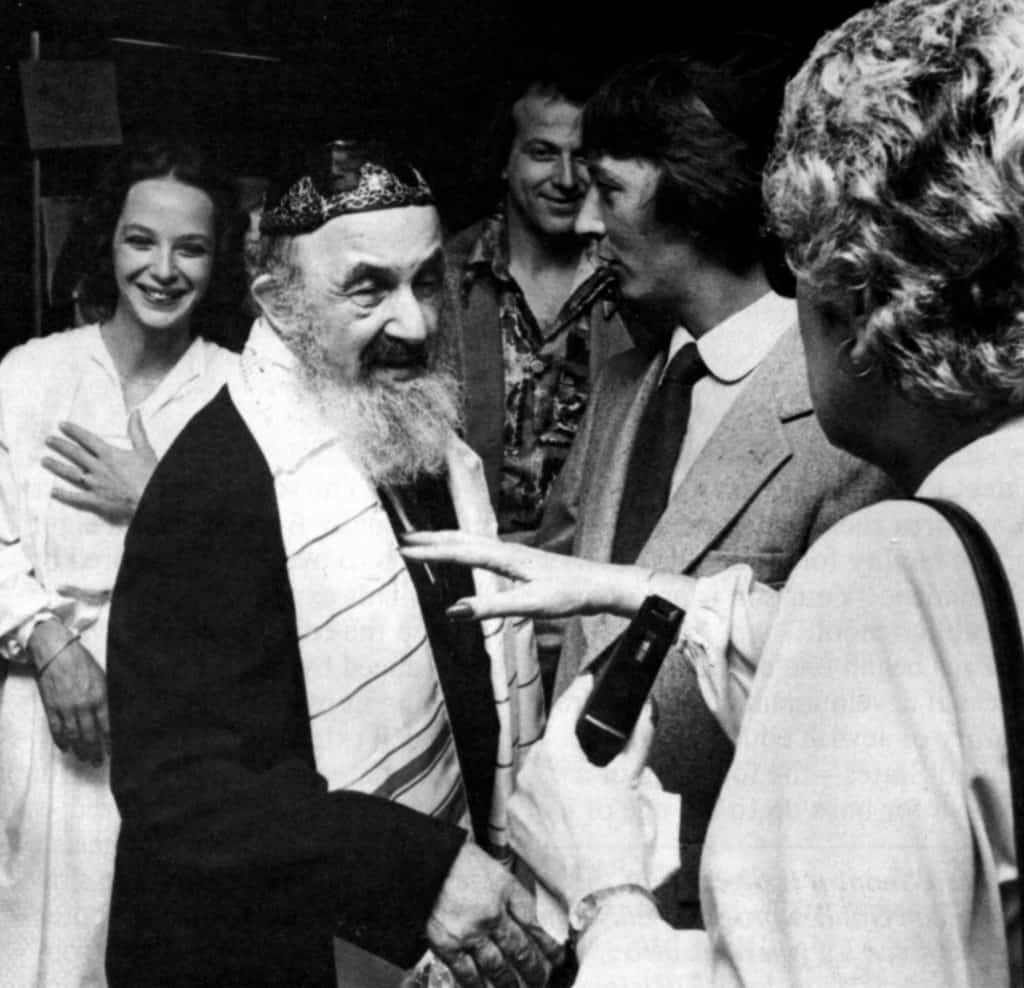 Many community members still remember Bill fondly. After he found out about his Jewish heritage, he began attending services at Agudas Achim Congregation in Iowa City. "People are given Hebrew names along with their English names usually at birth, but Bill didn't know his Hebrew name," said Rabbi Jeff Portman. "So, we called him Simcha – which means 'happiness,' since he was a very upbeat, positive person despite his tough life."
Bill celebrated his bar mitzvah at age 66. "In lieu of a sermon that a bar mitzvah kid would make, Bill thanked everyone and played his harmonica," said Portman.
Barry Morrow wrote a screenplay about Bill's life, Bill, which was produced as a television movie in 1981 starring Mickey Rooney and Dennis Quaid. The Emmy- and Golden Globe-winning film catapulted Bill into the national spotlight, making him an even stronger advocate for people with intellectual disabilities. A sequel film, Bill: On His Own, aired in 1983. In the foreword to Tom Walz's 1998 book The Unlikely Celebrity, Morrow credits Bill with being the "catalyst of at least one career. I didn't plan to become a screenwriter. I just met Bill Sackter."
Bill Sackter passed away peacefully at home in Iowa City in 1983.
"We hope to teach a new generation of people about Bill Sackter's story with this exhibit," said co-curator Jen Knights, who previously worked in the School of Social Work.
"It is important to tell his story again," said co-curator Brad Ferrier. "There are fewer and fewer people who know the name 'Bill Sackter.' This exhibit will hopefully introduce, or reintroduce, Bill to a community that he had a tremendous influence on."
Items on display in the exhibition are from collections in the University Archives, the Iowa Women's Archives, from the School of Social Work, and from friends of Bill Sackter, including Barry and Bev Morrow. From photos and letters to Bill's signature overalls and Morrow's Emmy, the exhibit contains a wide variety of artifacts and ephemera.
"There's so much we can never know about Bill Sackter," said Knights. "What we have learned about him and who he was can't entirely fit in this room—but, with this exhibit, we hope we can give people the sense that everybody's story matters."
Hey Buddy, I'm Bill is display in the Main Library Gallery through Dec. 19, 2023. A virtual version of the exhibit will be available later this fall.
Visit lib.uiowa.edu/gallery for updates about free exhibit-related events. All are welcome.