By Timothy Shipe
Curator, International Dada Archive
Co-Curator, Sackner Archive exhibition
In former Czechoslovakia, concrete poets were at the heart of dissident movements seeking to reform or overthrow the Communist regime. Two of these poets are included in the Czech section of our exhibition.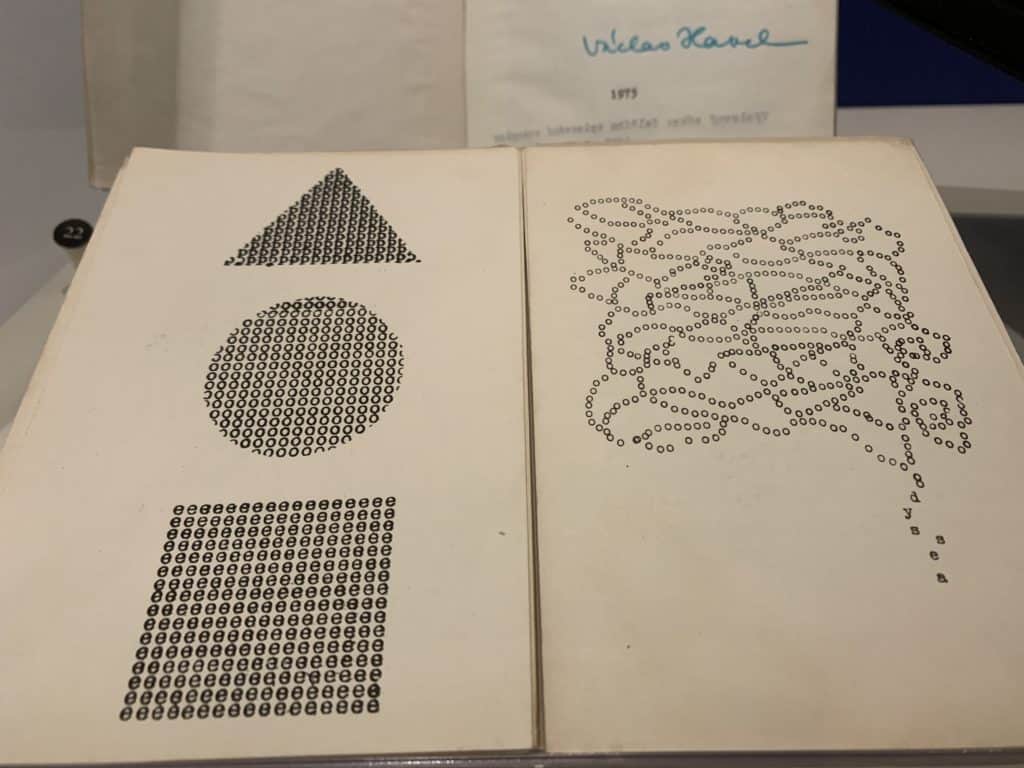 Jiří Kolář was a poet and visual artist best known for his work with collage techniques. (Coincidentally, his surname is pronounced "collage.") After joining the Communists at the end of World War II, he soon left the Party, and his work was frequently banned. While he became more publicly active during the Prague Spring, his work was again prohibited following the 1968 Soviet invasion. After signing Charter 77, a manifesto calling upon the Communist government to guarantee basic human rights, Kolář was forced into exile. Kolář's collages frequently incorporate written or printed text. Like many of the artists featured in our exhibition, it may be difficult to draw a line between his literary and his artistic work.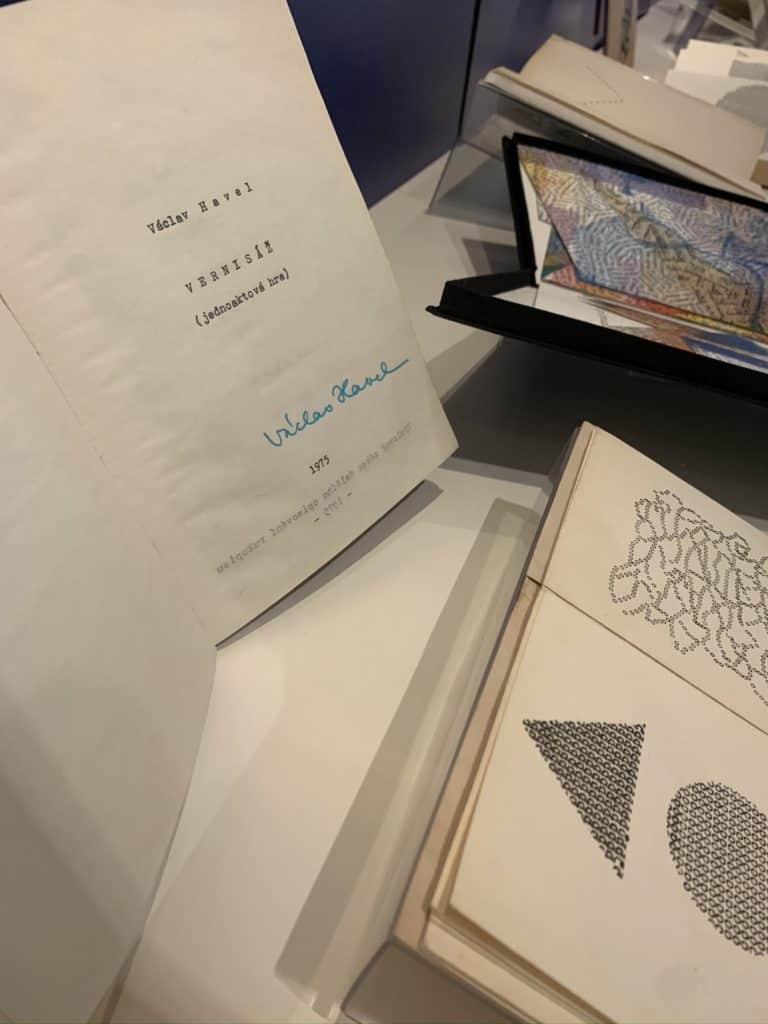 As with Kolář, I first encountered Václav Havel's name in Emmett Williams's Anthology of Concrete Poetry. A generation younger than Kolář, Havel became a leading dissident playwright whose works were also banned. He was a signer of Charter 77 and was frequently imprisoned. As founder of the Civic Forum Party that spearheaded the 1989 Velvet Revolution, Havel became the first (and only) president of post-Communist Czechoslovakia, and later, of the independent Czech Republic. Now if you fly to Prague, you will arrive at Václav Havel Airport! Our exhibition includes examples of Havel's concrete poetry as well as a rare samizdat (illegally self-published) edition of one of his banned plays.