The oldest university in the state, the University of Iowa was founded on February 25, 1847. Instruction began in the autumn of 1855 with just 124 students. Every student thereafter has left their mark on the university, and campus life today has been shaped by nearly two centuries of student influence.
Over the past 175 years, students at the University of Iowa have amplified their causes through protest and advocacy, they have shared their individuality through student publications and the arts, and they have made countless brilliant contributions to the world in which we live. The Spring 2022 Main Library Gallery exhibition, We Are Hawkeyes: Celebrating 175 Years of Student Life at the University of Iowa, spotlights some of these experiences.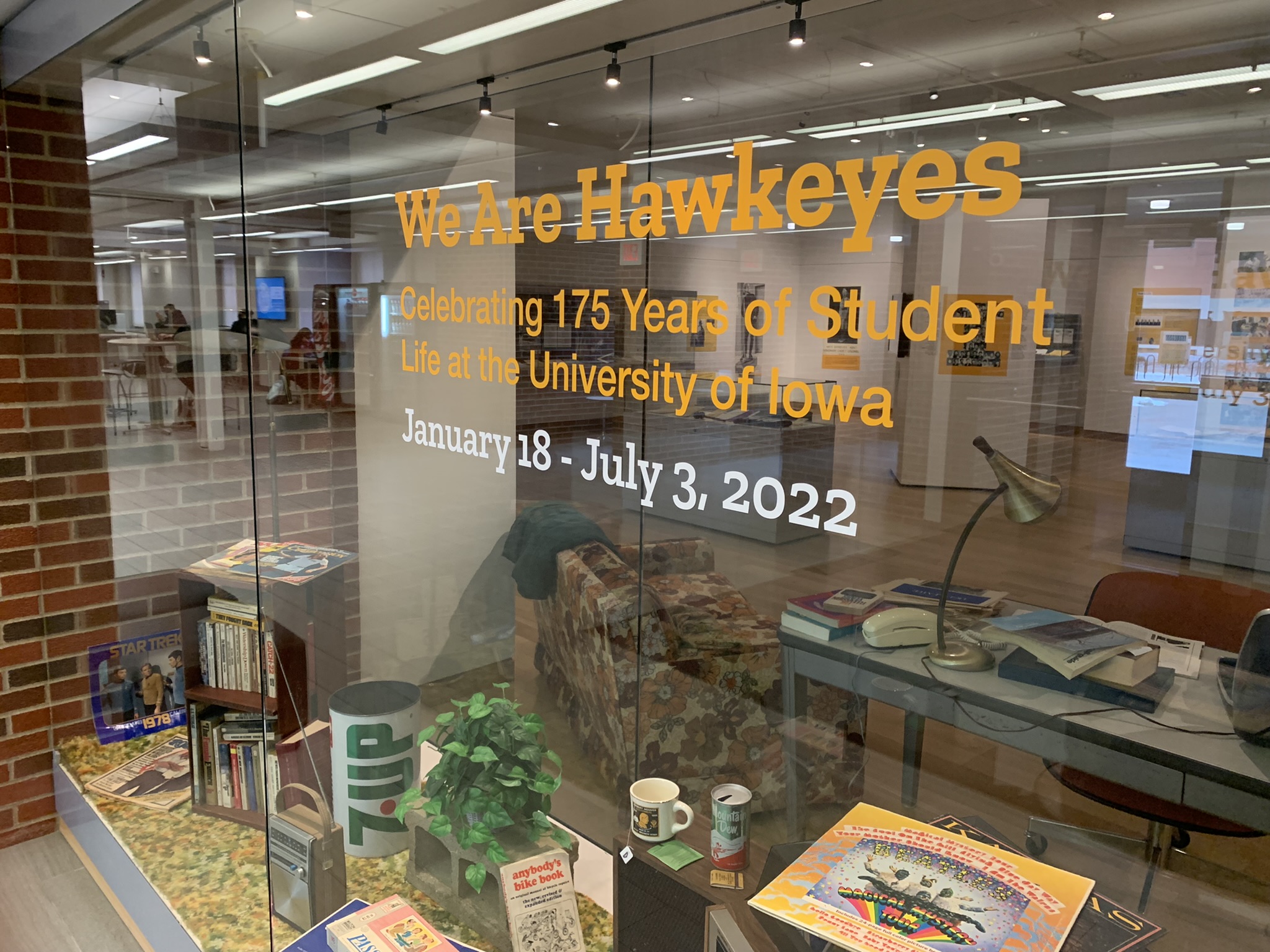 The exhibit was curated by Denise Anderson, Aiden Bettine, and David McCartney of the University Archives at the University of Iowa Libraries. The co-curators carefully selected a variety of items and images both old and new from the University Archives and Iowa Women's Archives to create a representation of student life over the decades, working on the exhibition together throughout 2021 in preparation for the university's anniversary year.
"I am grateful for the opportunity to highlight these engaging and diverse student experiences, plucked from the pages of rich University of Iowa history," said Denise Anderson, archives assistant.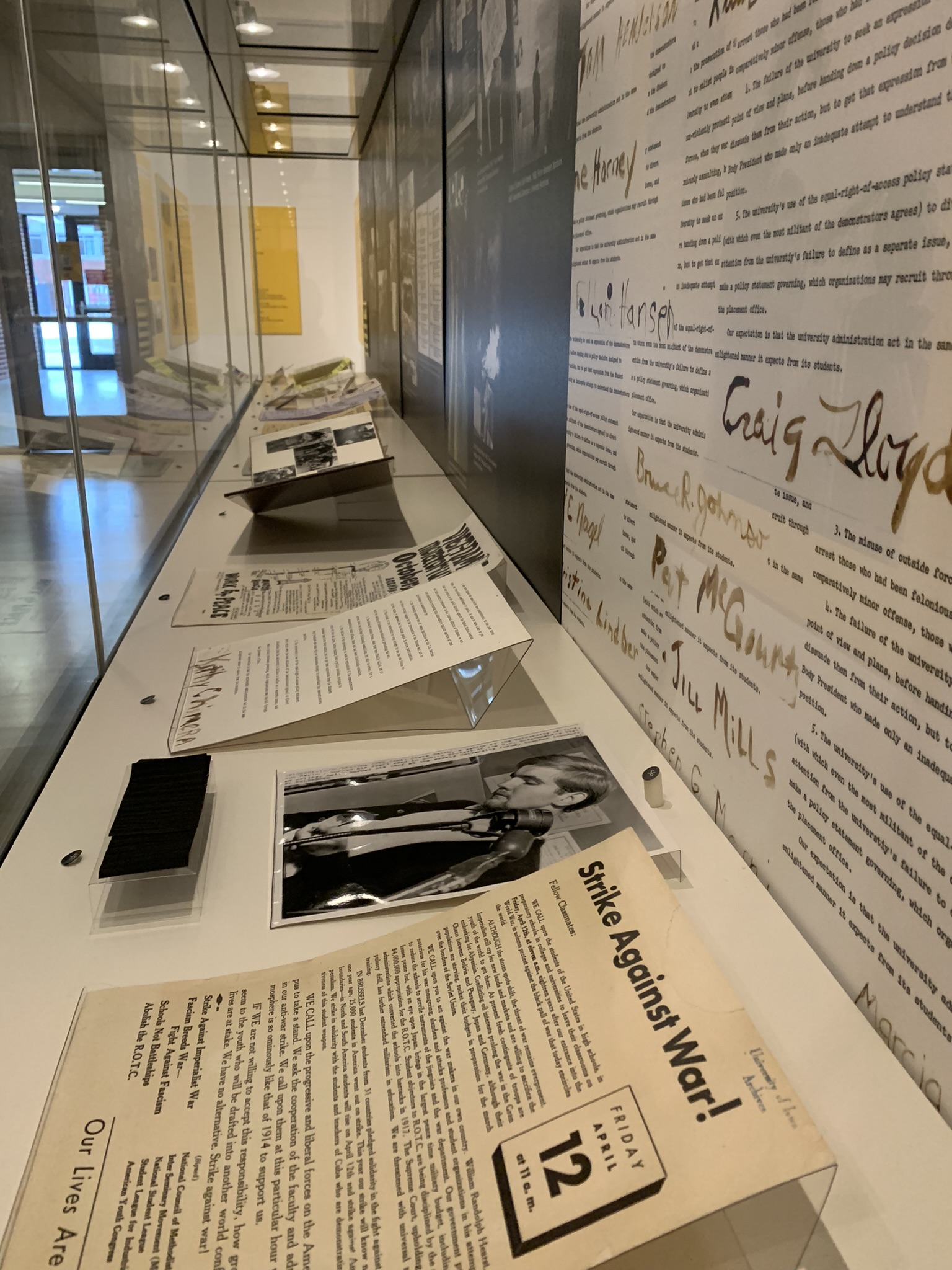 "Students are the very core of the University of Iowa. Although students arrive on campus to pursue their higher education, the classroom is only one facet of the student experience," said Aiden Bettine, community and student life archivist. "Student life on our campus is immersive, enmeshing students in both the Hawkeye community and Iowa City. Some students find their niche when they first step foot on campus and participate in existing student organizations or extracurricular activities. Others have had to carve out space for their identity or their passions."
"Students are the lifeblood of a university, and student life shapes and informs those who have had the university or college experience," said David McCartney, university archivist. "We Are Hawkeyes sets out to illustrate that experience in all its flavors, from athletics to academics, from parties to protest. Coming of age in a university setting brings with it a wide range of accumulated knowledge and lessons for life."
The exhibit explores student-led publications from as early as 1881 with Little Tin God on Wheels and as recently as a 2021 edition of The Daily Iowan. A brief history of Iowa Memorial Union and the university's military traditions are included, as well as samplings of artifacts from Department of Music and Department of Dance records. Visitors will also find an array of photographs celebrating social life on campus, items from fraternity and sorority collections, ephemera from the university's earliest years, Iowa sports history, a glimpse into scholarship, an abbreviated visual history of protest on campus between 1910 and 2021, and more. A film reel shows footage including clips from commencements, the Hawkeye Marching Band, a University of Iowa newsreel, the Theatre Department, and protests in the 1960s.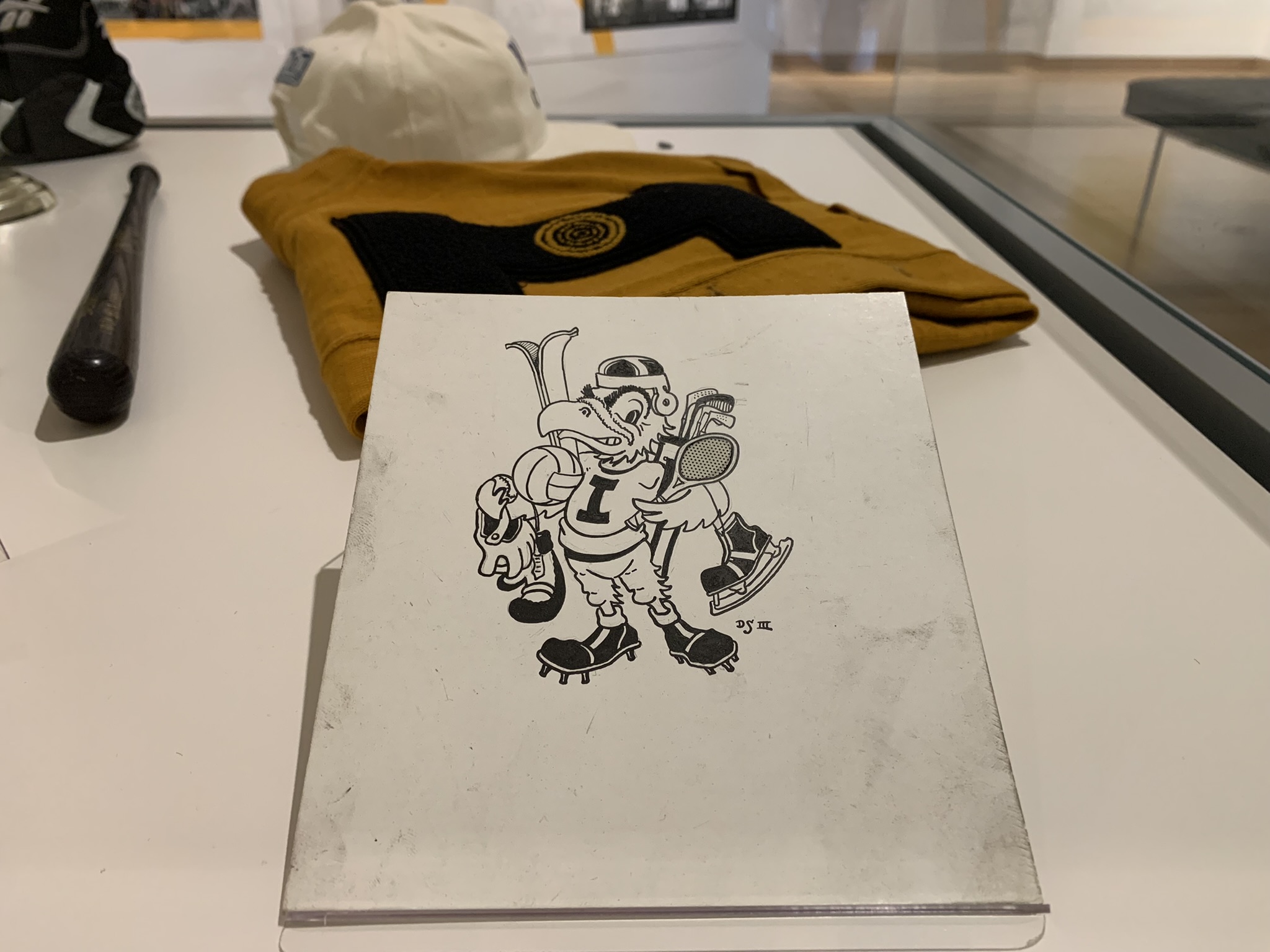 "While not every student's experience is recounted in this exhibit, we hope visitors to the Main Library Gallery will find something that speaks to their own time on campus – whether during this past year, or generations ago," said McCartney.
A 1970s-esque dorm room set spills into the gallery from the front display case. A desk, bright orange chair, and floral loveseat invite visitors to take a seat and flip through vintage student newsletters and yearbooks. A typewriter, record player, crate of books, and a lava lamp add to the nostalgia, while plentiful classic records from McCartney's own personal collection are artfully arranged throughout. The co-curators hope this section of the exhibition will prompt guests to consider what their must-have items were when packing for their freshman year of college.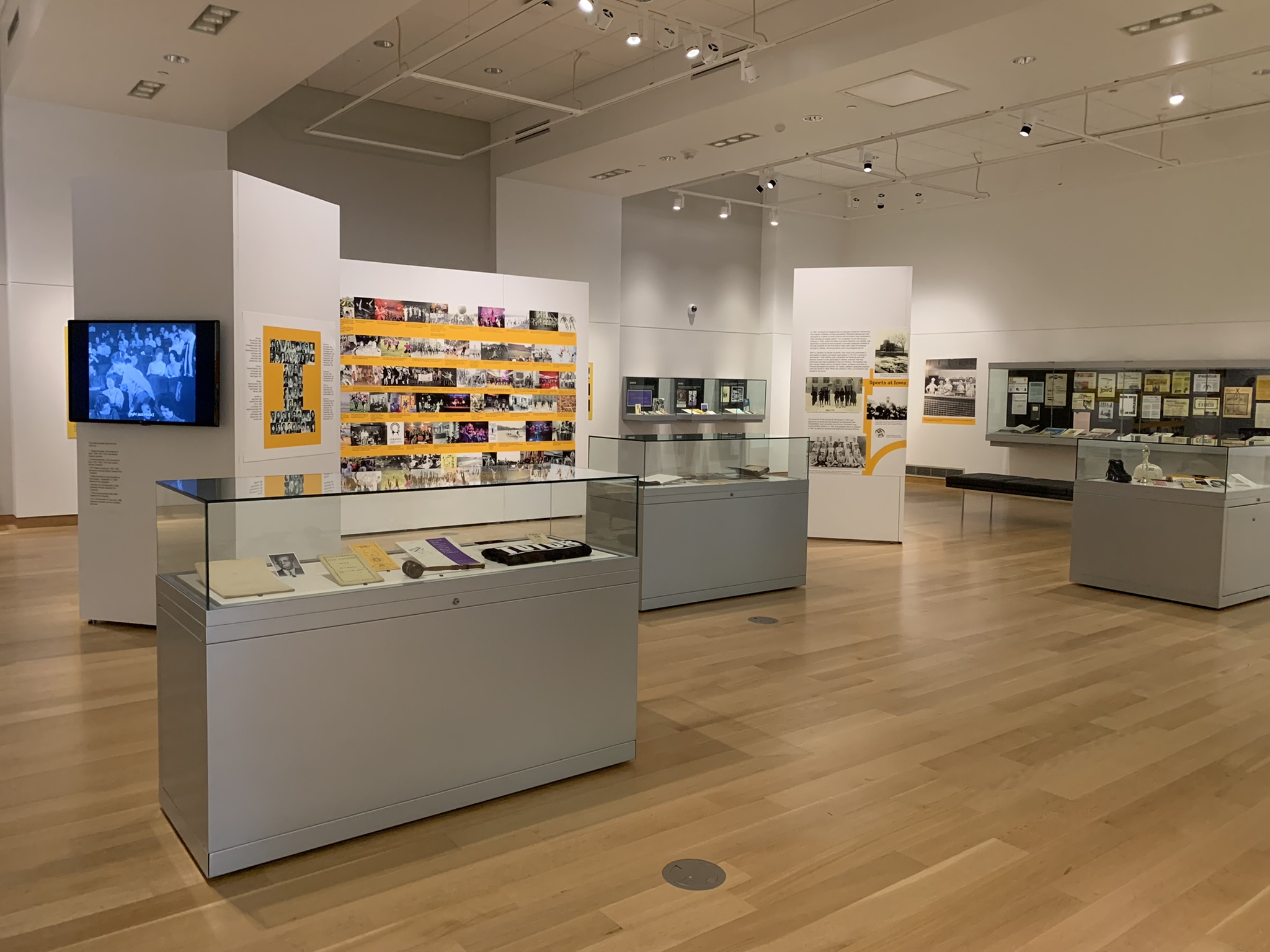 We Are Hawkeyes: Celebrating 175 Years of Student Life at the University of Iowa will be on display in the Main Library Gallery until July 3, 2022. Admission to the Gallery is always free. Visit lib.uiowa.edu/gallery for information about open hours and upcoming events.
Learn more about the University of Iowa's history and this year's campus celebrations through the 175th anniversary website: 175.uiowa.edu.
The University Archives and Iowa Women's Archives are part of the University of Iowa Libraries Special Collections & Archives.