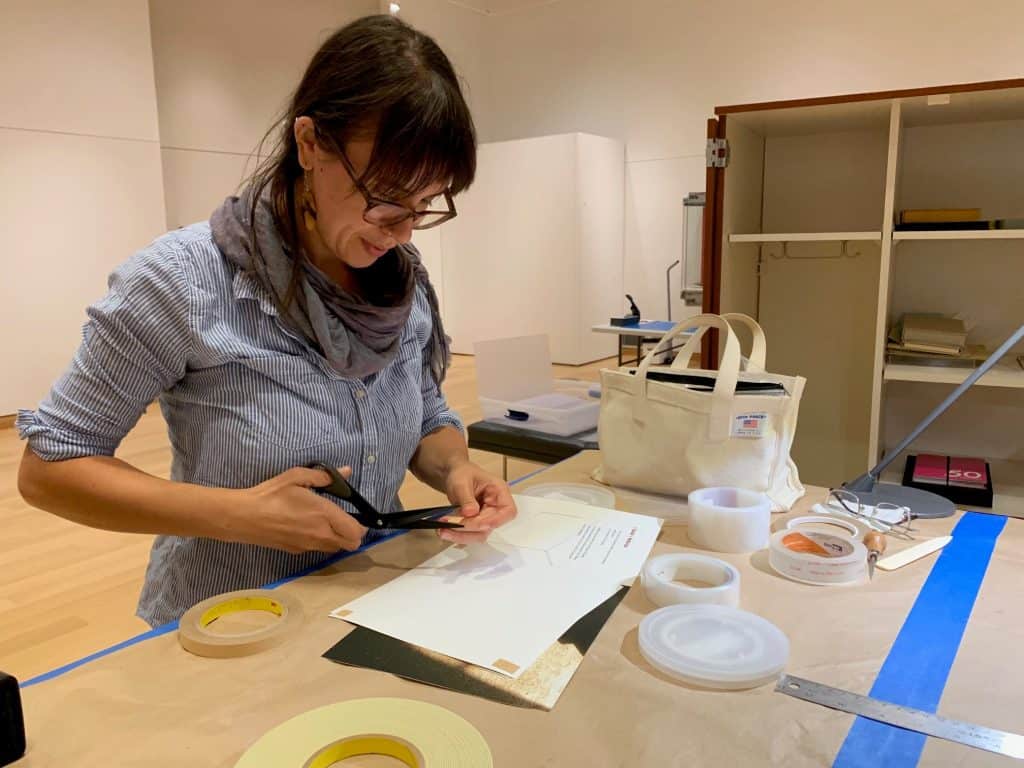 University of Iowa faculty and staff are cordially invited to submit Main Library Gallery preliminary exhibition proposals for January 2021 – December 2022. Preliminary proposals must be received by November 22, 2019.
About Exhibitions in the Main Library Gallery:
Exhibits at the Main Library Gallery give the campus community and the general public access to items from the rich collections of the University of Iowa Libraries, including those which are rare and historically significant. Exhibit curators select unique objects, photos, papers, and books from these collections to tell stories about a range of fascinating topics, some of which have included:
ground-breaking space discoveries of UI professor James Van Allen
Shakespeare's First Folio, a rare volume of the bard's plays published only one year after his death
Star Trek movie memorabilia from the personal collection of Wrath of Khan director Nicholas Meyer
the accomplishments and legacies of African American Hawkeyes
early movie making in Iowa as seen through the lens of Frank Brinton
a celebration of Walt Whitman
Some exhibitions make exclusive use of UI Libraries collections, while others incorporate loaned items or traveling exhibitions from partner institutions and organizations.
Curatorial Commitment:
Curators thoroughly research their topic of choice, make selections for display from Libraries collections, are actively involved with the exhibit production team from start to finish, and are able to serve as subject matter experts for the duration of the exhibition. While the exhibit is on display, the curators are committed to providing a selection of public programs, including guided tours. Curators may also be involved with class visits to the Main Library Gallery, as their availability permits. Class visits are mainly from University of Iowa students and faculty, though community schools may also have an interest in learning more about certain topics. Curators should expect to devote at least 15 months to exhibit production, including providing in-person education for visitors as needed while exhibits are open.
Selection Process
Short preliminary proposals, or statements of interest, will be collected between October 18 and November 22, 2019 and reviewed by the Gallery Advisory Team. If your statement is selected by the team to move into the second round of the selection process for Main Library Gallery exhibits, you will then be asked to complete a more thorough form with greater detail about your proposed project. This will include information about your vision for curricular initiatives and tie-ins, potential funding you can bring to the project, detailed learning objectives for visitors, possible campus and community partnerships, a more complete abstract, a list of proposed University of Iowa Libraries objects and/or loaned objects to display in the exhibition, and more. The due date for second round proposals is December 13.
Exhibitions for 2021 and 2022 will be selected in January 2020 from finalist proposals submitted in the second round.
Submit your short preliminary proposal here.

Thank you for your interest, and we look forward to hearing your ideas for the Main Library Gallery! If you have questions about your submission or the selection process, please contact Sara J. Pinkham, Exhibition and Engagement Coordinator for the Main Library Gallery.