The University of Iowa History of Medicine Society invites you to hear Christopher de Boer, MS, 2nd year Carver College of Medicine Student and winner of the Robert D. Sparks Writing Contest.
Mr. de Boer will speak on "The Price of Pain: Examining Global Inequality in Palliative Care and a Human Rights Response" on Thursday, January 22, 2015 from 5:30pm-6:30pm in the Medical Education Research Facility (map)  room 2117.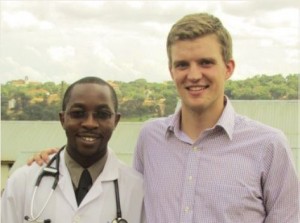 For more information on the History of Medicine Society, or to donate, please see:  http://hosted.lib.uiowa.edu/histmed/index.html .