The University of Iowa Roy J. and Lucille A. Carver College of Medicine will host the annual Examined Life Conference this April. This program seeks to link medicine and the humanities in innovative and useful ways.
Participants will have the opportunity to explore writing in the context of medical education, patient care, and personal health experience. The objective of the conference is to "improve practice by giving healthcare professionals and medical educators tools to enhance their understanding: of patients' needs; the ethical, emotional, and psychological requirements of their professions" and ultimately to promote well-being and communication between providers and patients.
Featured presenters: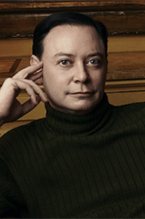 Andrew Solomon writes and lectures on politics, culture, and psychology. His book Far From the Tree: Parents, Children, and the Search for Identity, published in 2012, won the National Book Critics Circle award for nonfiction, among several others.
Hedy Wald, PhD is a Clinical Associate Professor of Family Medicine at the Warren Alpert Medical School of Brown University, where she directs a writing curriculum. She served as a Fulbright Scholar in Israel and is a Gold Humanism Foundation Harvard-Macy Scholar. She has provided frameworks for assessment and feedback of reflective writing which are used internationally within health professions education. Her research on reflective writing in health professions education has appeared in numerous publications including the Wall Street Journal, LA Times, and Chicago Tribune.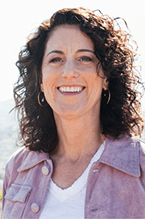 Louise Aronson is a geriatrician, writer, medical educator, and Associate Professor of Medicine at the University of California San Francisco. She received her MD from Harvard Medical School and her MFA from the Warren Wilson Program for Writers. Her work has appeared in literary and medical journals as well as in publications such as the New York Times. Her first book, A History of the Present Illness, was published in 2013.
Events:
All events are FREE for full-time students at the University of Iowa.
Thursday, April 10:
The Examined Life conference kicks off at 7:30 am with registration and breakfast, followed by a welcome session introducing the Spring 2014 issue of the Examined Life journal. Five sessions will be held simultaneously from 10:30-11:15 on topics such as social justice, meaning in medicine, and the influence of story on health policy. Featured speaker Louise Aronson will hold a story workshop from 12:45-2.
Afternoon sessions will take place after an information fair and lunch and will cover mental health and patient experiences, writing for residents, and more. Hardin Library's Rare Book Room coordinator Donna Hirst will hold a session on Medicine and Art through the ages from 3:34-5. Andrew Solomon's featured presentation on family and identity will take place at 7:30 pm in the Sheraton Ballroom.
April 11:
Day 2 of the conference highlights topics such as poetry in medical resident education, childhood cancer, and the humanities as a tool in community and global health work. Hedy Wald's featured presentation on writing and humanism takes place from 12:45-2.
Afternoon sessions include a visit from Irish poet and medical educator Martin Dyar and discussions on the role of writing in aphasia (memory loss) and reproductive challenges.
Saturday, April 12:
Saturday's topics include confidentiality, writing for survivors of illness and trauma, and coping with loss.
Afternoon events will discuss the use of imagery in writing about medicine as well as MD/MFA programs and how to incorporate daily writing.
Registration and Contact Information:
Event sponsor: University of Iowa Carver College of Medicine, (319) 335-8058